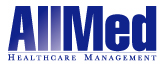 "The failure to treat both the psychological and physical symptoms of eating disorders, may lead to malnutrition, heart problems, other potentially fatal conditions, or even premature death." Dr. Hartman
Portland, OR (PRWEB) March 20, 2013
AllMed's latest webinar included a discussion on the updated criteria for diagnosis of eating disorders to be released in the 5th edition of the Diagnostic and Statistical Manual of Mental Disorders (DSM-5). Utilization review and case management professionals from payer organizations gained an understanding of how this updated criteria will affect pre-authorization and concurrent review of service requests.
Dr. Paul Hartman, who is board certified both in adult psychiatry and in child and adolescent psychiatry, discussed the three major types of eating disorders—anorexia nervosa, bulimia nervosa, and binge-eating disorder, which result from a complex interaction of biological, psychological, and social factors.
Patients with eating disorders can have a wide range of symptoms. In addition to the cognitive and behavioral signs that characterize eating disorders, there are numerous possible physical signs and symptoms that can occur as a consequence of nutritional deficiencies, binge-eating, and inappropriate compensatory behaviors such as purging. Dr. Hartman noted that eating disorders may also occur without any obvious physical signs or symptoms, emphasizing the importance of comprehensive assessment of a patient suspected of having an eating disorder.
According to Dr. Hartman, the latest guidelines from the American Psychiatric Association (APA) recommend a comprehensive treatment plan that includes a combination of nutritional rehabilitation, psychotherapy, and medication. Treatment plans often are tailored to individual needs and may include: individual, group, and/or family psychotherapy; medical care and monitoring; nutritional counseling; and/or medications. Some patients may also need to be hospitalized to treat problems caused by malnutrition or to ensure nutritional rehabilitation if the patient is very underweight.
Independent medical review is valuable in supporting UM and CM professionals to determine the medical necessity of treatment of eating disorders since diagnosis can be elusive and treatment is complicated because it often involves a multidisciplinary team. "Although many health plans cover acute treatment of eating disorders," said Dr. Hartman, "many patients do not receive adequate treatment." However, he acknowledged that the updated diagnostic criteria in the DSM-5 represent a positive step forward in helping clinicians make more accurate diagnoses in order to ensure that individuals suffering from eating disorders receive proper treatment. "Independent review organizations (IROs) provide payor organizations with ready access to specialists, which they may lack internally, allowing for timely determination of whether the requested therapies fall under continually evolving medical necessity guidelines."
About AllMed
AllMed Healthcare Management provides physician review outsourcing solutions to leading health plans, medical management organizations, TPAs and integrated health systems, nationwide. AllMed offers MedReview(sm), MedCert(sm), and MedDirector(sm) staffing services that cover initial pre-authorizations and both internal and external appeals, drawing on a panel of over 400 board-certified specialists in all areas of medicine. Services are deployed through PeerPoint(R), AllMed's state-of-the-art medical review portal. For more information on how AllMed can help your organization improve the quality and integrity of healthcare, contact us today at info(at)allmedmd(dot)com, or visit us at http://www.allmedmd.com