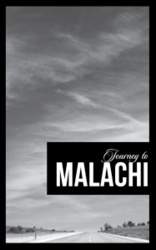 a heartrending story of a man's struggle through the dark to the light
DUNKIRK, Md. –
(PRWEB) March 19, 2013 -- Young Martez Stewart grew up with a single mother working hard to support her only son; unfortunately, Martez's mother's admirable work ethic meant that Martez was left to the care of a neighbor. As detailed in this new book, this neighbor's son, Mark, abused Martez sexually for several years, leading Martez to confusion about his sexual identity for years to come. As Martez grew older, he began seeking attention from inappropriate men, getting farther and farther from his religious upbringing.
Martez's relationships with random men lead him down dangerous paths, and when he involves himself with Rashad, a drug dealer with connections that would eventually lead to his demise, Martez feels that God speaks to him, leading him to go back to church, leaving behind his lifestyle of drugs and men. God's love gets Martez through a frightening medical diagnosis and gives him the strength to change his life, even inspiring him to change his name to Malachi Jeremiah.
"Journey to Malachi" is a heartrending story of a man's struggle through the dark to the light, and Malachi is an inspiration to anyone who has ever felt that they couldn't move beyond their past. Author Malachi Stewart is currently pursuing a degree in Religion and Christian Counseling at Liberty University, with plans to work in ministry. Stewart trains high school and college students in the topics of evangelism, biblical instruction, spiritual devotion and more in Dominion's Prophetic & Apostolic Coalition Trans-Continental (D'PACT), Youth L.E.A.D and Youth in Ministry (YIM). This is his first book.
Journey to Malachi
Malachi Stewart
Dog Ear Publishing
ISBN: 978-1-4575-1554-5 68 pages $12.95 US
Available at Ingram, Amazon.com, Barnes & Noble and fine bookstores everywhere.
About Dog Ear Publishing, LLC
Dog Ear Publishing offers completely customized self-publishing services for independent authors. We provide cost-effective, fast, and highly profitable services to publish and distribute independently published books. Our book publishing and distribution services reach worldwide. Dog Ear authors retain all rights and complete creative control throughout the entire self-publishing process. Self-publishing services are available globally at http://www.dogearpublishing.net
and from our offices in Indianapolis.
Dog Ear Publishing – self-publishing that actually makes sense.