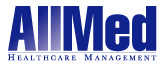 The LifeVest is indicated for adult patients who are at risk for sudden cardiac arrest and who are not candidates for or who refuse an ICD."It's like having a paramedic with you around the clock," - Dr. Bonnet.
Portland, OR (PRWEB) March 20, 2013
In a recent webinar hosted by AllMed Healthcare Management, Dr. Christopher Bonnet reviewed ACC and AHA Class I and Class IIa recommendations for cardiac pacemakers and antiarrhythmia devices. Once considered a treatment of last resort, the indications for ICD implantation have evolved to include primary prevention for patients at high risk of sudden cardiac death.
The use of ICDs has steadily increased since 1985, when the U.S. Food and Drug Administration (FDA) first approved them. In 2001, approval of the wearable cardioverter defibrillator, LifeVest, introduced an option for cases in which implantation of an ICD may be inappropriate or delayed. Dr. Bonnet, who is board certified in internal medicine, cardiovascular disease, and clinical cardiac electrophysiology, pointed out that increased federal scrutiny in recent years continues to result in significant reimbursement of overpayments by hospitals and has generated lots of concern over appropriate patient selection for cardiac procedures.
During his presentation, Dr. Bonnet discussed the issues related to appropriate patient selection for implantable cardioverter-defibrillators (ICD) and for the LifeVest, which is a source of concern for hospital peer review, quality and risk management professionals.
The LifeVest is indicated for adult patients who are at risk for sudden cardiac arrest and who are not candidates for or who refuse an ICD. The device may provide protection as a bridge to ICD risk stratification and possible implantation for high-risk patients following acute myocardial infarction, patients diagnosed with cardiomyopathy, and those who have undergone coronary artery bypass graft (CABG) surgery or percutaneous coronary angioplasty (PTCA). "It's like having a paramedic with you around the clock," said Dr. Bonnet.
Dr. Bonnet also discussed the potential complications for ICDs, including pain, bleeding, infection, pocket hematoma, lead fracture, and inappropriate shocks. He noted that the acute risk of ICD implantation is small but is increased by certain factors (e.g., age >70 years, female, NYHA Class III or IV heart failure). In addition, physician level of training and level of specialty certification have been shown to affect the risk of adverse events associated with ICD implantation. An ICD registry analysis found that physicians who implant more ICDs have lower rates of procedural complications and in-hospital mortality, regardless of hospital procedure volume, physician specialty, and type of ICD implanted
With the LifeVest, a very small percentage of patients may receive an unnecessary shock while wearing the LifeVest. According to Dr. Bonnet, the biggest issue for patients is that the LifeVest must be worn snugly at all times, except when the patient is showering or bathing. Some patients may complain that the LifeVest is uncomfortable to wear and, therefore, may not wear it continuously.
Dr. Bonnet stressed that hospitals and physicians should be prepared to precisely document clinical qualifying events that consistently adhere to sanctioned guidelines for ICD implantation and LifeVest usage. He said that even as new data are incorporated into guidelines and registries, there would always be outlier cases. In reviewing these cases, hospitals not only need to consider the evolving medical evidence, but also must take into account any conflicts of interest that can compromise peer review effectiveness. External peer review facilitates the objective review of sensitive cases and allows for hospitals and physicians to honor their commitment to safe, timely, appropriate, and compliant care for every patient.
About AllMed
AllMed Healthcare Management provides external peer review solutions to leading hospital groups and ASCs nationwide. AllMed offers MedEval (sm) and MedScore(sm), which help facilities improve physician performance through both periodic and ongoing case reviews at the individual or departmental levels. Services are deployed through PeerPoint®, AllMed's state-of-the-art medical review portal. For more information on how AllMed can help your organization improve the quality and integrity of healthcare, contact us today at info(at)allmedmd(dot)com, or visit us at http://www.allmedmd.com.