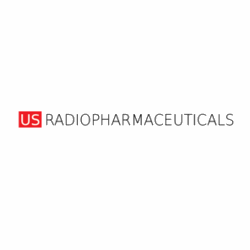 Denton, TX (PRWEB) March 28, 2013
US Radiopharmaceuticals (USR) announced today that it has awarded Von Gahlen International the contract to design, develop, and install the hot cells and ancillary equipment to be utilized in its USR Denton Tc-99m generator facility scheduled for opening in early 2014. Located in Chatsworth, GA, Von Gahlen is recognized as the industry leader in lead shielded products for the nuclear medicine industry that meets or exceeds industry standards and federal and state safety requirements.
In 2012, USR and the Australian Nuclear Science and Technology Organisation (ANSTO) entered into an exclusive license agreement to enable USR to manufacture the Australian designed Tc-99m generators, which utilize molybdenum-99 (Mo-99). The 20-year agreement represents the start of a long-term strategic partnership, between ANSTO and US Radiopharmaceuticals that will lead to the establishment of a high capacity production facility at the existing USR manufacturing site in Denton, Texas. The agreement allows for the exclusive distribution of the ANSTO generator in the Americas. The new line will be capable of producing up to 90% of the demand for Tc-99m throughout North and South America.
Under the terms of the agreement, USR will become the only U.S. generator manufacturer to exclusively use Mo-99 produced from Low Enriched Uranium (LEU) in all of their generators. In addition, USR has signed an agreement for the supply of Mo-99 to load these generators. ANSTO and its' partner NTP of South Africa, are committed to meet the supply requirements of USR for Mo-99 once their facility is operational. This Mo-99 sourced from the ANSTO Open Pool Australian Lightwater (OPAL) reactor in Australia and the NTP Radioisotopes SAFARI-1 reactor in South Africa will be produced solely using LEU.
The ANSTO generators, having been used routinely in Australia and other countries for over 30 years, are fully compatible with current usage practices in the United States. "It is a major milestone for ANSTO to be able to deliver our domestic technology into the U.S. market. ANSTO has always been an LEU Mo-99 producer and is currently expanding its local production capacity. We have many years of demonstrated robust and reliable LEU Mo-99 production so ANSTO was an obvious partner for USR's business plans", said ANSTO CEO, Dr. Adi Paterson.
"This supply chain will maintain operating efficiencies for the pharmacy and medical service providers, as they will be assured of a stable supply and competitive pricing. The USR - ANSTO 18Ci LEU generators will be unaffected by costs incurred by current reactor operators upgrading their reactors from HEU to LEU production, the loss of current subsidies to their suppliers, and proposed federal tariffs for HEU products imported after 2016", said USR CEO, Paul Crowe.
About US Radiopharmaceuticals
USR, located in Denton, Texas, is an emerging manufacturer and distributor of licensed radioisotopes and radiopharmaceuticals for the domestic and international nuclear medicine and molecular imaging communities. The company's cGMP 85,000 Sq. ft. facility and high-energy accelerators offer manufacturing of traditional SPECT/PET radiopharmaceuticals and contract R&D manufacturing capabilities.
About ANSTO
ANSTO is Australia's national nuclear research organisation and the center of Australian nuclear expertise. ANSTO operates nuclear science and technology based facilities, including Australia's nuclear research reactor, OPAL. On average, each week ANSTO delivers 10,000 patient doses of potentially lifesaving nuclear medicines to over 250 partner hospitals and medical practices across Australia, New Zealand, and South East Asia.
About Von Gahlen
Von Gahlen is a modern state-of-the-art manufacturer of lead shielding products. Since its founding in 1973, Von Gahlen has become the industry leader in lead shielding, providing the nuclear medicine community with reliable, high quality products that meet or exceed industry standards and safety requirements. Von Gahlen installations may be found all over the world, including many of the largest turnkey installations in the field. Products include hot cells for positron emission tomography (PET), lead shields for environmental monitoring, shielding for isotope production facilities, transportation vials for radiopharmaceuticals, lead collimators for gamma cameras, and custom designed shielding.
For more information, please visit http://usradiopharma.us/