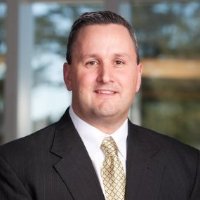 With Smartsheet as our collaboration hub, we've streamlined processes, reduced the time to market by 50 percent, and created an environment of shared responsibility that has truly enabled our teams to make better decisions.
Bellevue, Wash (PRWEB) March 19, 2013
Smartsheet.com Inc., a fast-growing online collaboration provider, today announced that its customer Enterasys Networks is a winner of Frost & Sullivan's 2013 Manufacturing Leadership 100 Awards (ML100 Awards).
The prestigious global award for Information Leadership recognizes Enterasys' innovative implementation of the Smartsheet online collaboration platform, which displaced existing tools like Microsoft SharePoint, Project, and Excel. The award also recognizes its positive impact on Enterasys' business processes, including a 50 percent reduction in time to market for products.
Enterasys, a Siemens Enterprise Communications Company, relies on a global team of product suppliers to design and develop its network infrastructure and security technology.
"With a complex outsourced environment of manufacturing locations in all continents, different languages, and time zones, a slip in a schedule can have a severe impact on our bottom line," said Brad Martin, vice president of engineering and quality at Enterasys. "With Smartsheet as our collaboration hub, we've streamlined processes, reduced the time to market by 50 percent, and created an environment of shared responsibility that has truly enabled our teams to make better decisions."
Before implementing Smartsheet, the company's New Product Introduction (NPI) group managed all activities using Microsoft SharePoint. However, because the system could only be accessed by Enterasys personnel and not their global network of vendors, real-time project updates were an impossibility – productivity, efficiency and teamwork suffered. Weekly reviews were spent discussing action items that had already been resolved, and time was wasted on "old news."
Today, the NPI group uses Smartsheet to collaborate and manage all aspects of product design, development, supplier and production schedules. It enables them to:

Centralize work on build requests, dates from suppliers, material procurement status, quotes, POs, images for review, verification test status, and manufacturing yields.
Share documents and files to keep track of relevant project documents in context with the task, eliminating the challenges of out-of-date specifications.
Schedule automated reminders for tasks associated with a product launch so that team members are reminded of upcoming deadlines via email.
Visualize progress by switching between a Gantt or Calendar view to get out of the project-specific weeds and see if a project is on track or lagging behind.
"We needed a tool that was part spreadsheet, project, task, file share, database and calendar – and that worked for everyone, regardless of where they were located," said Martin. "Smartsheet offers all of those capabilities and more."
Smartsheet's unique combination of the easy-to-use spreadsheet interface, file sharing, powerful project management capabilities such as Gantt charts and automated workflows, plus the seamless integration with other cloud tools such as Google Drive, Box, Okta and Salesforce, were all key factors for Enterasys in the decision to deploy Smartsheet.
Today, more than 25,000 organizations in over 100 countries license Smartsheet's online collaboration platform to organize, plan and execute a broad spectrum of projects and processes ranging from marketing campaigns to product launches, business operations, strategic planning and HR initiatives. Smartsheet is deployed in a broad range of customer environments, from large enterprises including HomeAway, DHL, Toshiba, ESPN and MetLife to small and medium-sized companies such as Motion Federal Credit Union and Cypress Grove Chevre.
About Smartsheet
Smartsheet, a leading Software as a Service (SaaS) company, offers businesses an intuitive online collaboration tool. The ease of use of the familiar spreadsheet-like interface, coupled with file sharing, work automation and Gantt chart features have made it a popular and highly functional online collaboration tool for teams. Organizations worldwide rely on Smartsheet to help them manage their work. Customers include construction companies, consulting firms, schools and universities, utility firms, government entities, healthcare organizations, high-tech firms, non-profits, manufacturing and law firms, among others. Smartsheet also offers pre-built templates and integrations with leading cloud apps including Google Drive, Box and Salesforce to ensure users are up and running quickly. Visit http://www.smartsheet.com for more details.