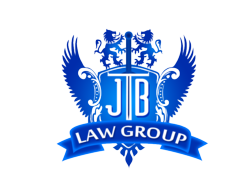 I enjoy fighting for people's rights.
new york, new york (PRWEB) March 20, 2013
Former FBI Agent Jason T. Brown, a nationally renowned trial attorney, recently featured in the New York Magazines Top Trial Lawyers of New York, has left his position as managing partner of a Manhattan based practice and formed The JTB Law Group, LLC.
"I enjoy fighting for people's rights," Mr. Brown stated, "And my new firm will have the same qualities of hard work, 24/7 nationwide service, compassion and dedication that enabled me to obtain multi-million dollar results in class actions and injury cases over the last decade." He means it as well, as he was recently appointed Lead Counsel in Class Actions in Federal Courts in Little Rock, Arkansas, and Boston, Massachusetts and had millions in recoveries in 2012 for people injured by bad pharmaceutical products. In fact, showing his dedication, his new site is called "IFightForYourRights.com" (although it's a work in progress).
Jason T. Brown is on the trial team to try the first NuvaRing case in the country amidst allegations that the company failed to warn about the severity of side effects from the product. (Bergen County Docket L-3081-09, MDL Docket 4:08-md-01964). He was one of the first attorneys in the country to file complaints in the litigation and jointly represents hundreds of women who have allegedly sustained injuries.
The NuvaRing case is similar to the Yaz litigation that is currently resolving. Mr. Brown, as part of his former firm obtained millions in recoveries for women who were injured by Bayer's Yaz, Yasmin, Ocella and Gianvi and he continues to represent women who allegedly sustained a blood clot, such as a Deep Vein Thrombosis (DVT), Pulmonary Embolism(PE), stroke or death. "We continue to fight hard against bad birth control and after you call our firm, we gather the medical records and investigate the matter for you and we're only paid if we win your case," Brown stated. This month Thomson Reuters (http://newsandinsight.thomsonreuters.com/Legal/News/2013/03_-_March/Bayer_reserves_$1_5_bln_to_cover_Yasmin,_Yaz_lawsuits/) reported that Bayer has set aside 1.5 billion dollars for the Yaz, Yasmin, Ocella and Gianvi settlements and The JTB Law Group, LLC has a site and a hotline dedicated to assisting you determine if you are eligible to participate in the Yaz settlement, Gianvi Settlement or Yasmin Settlement. (NJ Mass Tort Docket # 287, MDL # 2100)
The JTB Law Group, LLC and Jason T. Brown continue to be pioneers in litigation by having a great deal of interaction and connecting with the people they represent. By offering free telephonic consultations with actual attorneys themselves, philosophically the firm feels the heartbeat of the people and uses that passion in their litigation. Despite Mr. Brown's rigorous litigation schedule and travel people are often surprised about how personable he is and often times how he directly picks up the calls to the office to conduct initial intakes. "It keeps me fired up to litigate against bad people and companies, when I hear the harms that happen to innocent people. Speaking with clients directly keeps my litigation flame kindled."
The JTB Law Group, LLC will continue to handle class actions to vindicate the collective rights of the masses. In 2012, Mr. Brown continued to dominate the class action landscape with victories on behalf of workers against various employers such as the phone company, the energy company and a staffing agency. "We fight for employee rights as well and when a worker isn't paid proper wages, sometimes we don't rest until we recover the maximum relief for the workers." In the past, Mr. Brown has handled many cases in which the results are maximum permissible damages under the law and has obtained judgments to that effect.
Now Mr. Brown cautions that past successes don't guarantee future results, but if you call (800) 9100-Law his new firm The JTB Law Group will give you a free telephonic consultation and try to steer you in the right direction to help with your legal matter.