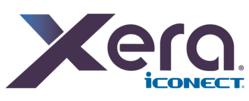 Reston, VA (PRWEB) March 19, 2013
iCONECT Development, LLC, a global market leader in producing cutting-edge, innovative eDiscovery software products and services for the legal industry, was selected to manage the analysis, review and production activities for the 2010 BP Oil Spill litigation case. The IDC case study, authored by Vivian Tero, Program Director, Governance, Risk & Compliance (GRC) Infrastructure, profiles the multiple strategies employed by the Plaintiffs' Steering Committee (PSC) to address their eDiscovery data management challenges. One of iCONECT's worldwide hosting providers, Avansic: E-Discovery and Digital Forensics, was chosen as the PSC's eDiscovery and litigation support consultants to assist in defining the optimal litigation support and business processes.
"iCONECT's cloud-based review platform was preferred based on its ability to meet multiple constraints – technological, organizational, and geographical, among others," said Cindy Williams, iCONECT's Chief Executive Officer. "Utilizing our software, the team was able to publish multi-district documents to over 1500 reviewers, attorneys and regulators, while maintaining privilege and confidentiality protocols and reducing cost overlaps."
Download "Complex Multidistrict Litigation – BP Oil Spill Plaintiffs Employ iCONECT nXT" IDC Case Study
On April 20, 2010, the Deepwater Horizon exploded off the coast of Louisiana, killing 11 people and causing the largest accidental marine oil spill in the history of the petroleum industry. This catastrophic event resulted in the filing of lawsuits by over 116,000 businesses and individuals whose livelihoods were adversely impacted. The five states on the Gulf (Louisiana, Mississippi, Alabama, Florida and Texas) also sued BP over the damage to their environment and economies. *
The selection of iCONECT's nXT review platform was based upon its ability to handle scale (the analysis and review of billions of relevant pages was required), performance, granular security, cost constraints and complex business workflow requirements. iCONECT's easy-to-use and flexible interface accommodated multiple different review workflows and supported concurrent access to the database from hundreds of review teams who were geographically dispersed.
To read the IDC case study detailing how iCONECT's review platform was utilized to solve the critical and technical process challenges of the BP Oil Spill litigation, please click here.**
To learn more about iCONECT, visit http://www.iconect.com and follow us on Twitter or LinkedIn.
*"BP leak the world's worst accidental oil spill". The Daily Telegraph. 3 August 2010.
**Complex Multidistrict Litigation: BP Oil Spill Plaintiffs Employ iCONECT nXT, International Data Corporation (IDC), IDC #239097, Volume 1: Buyer Case Study, October 2012.
ABOUT iCONECT DEVELOPMENT, LLC
iCONECT Development, LLC is a global market leader in developing innovative legal review software, services and programs that empower people to complete complex legal review projects more cost effectively. As early innovators of eDiscovery review software since 1999, and with the recent release of its revolutionary web-based, XERA eDiscovery Review Platform, iCONECT continues to raise the bar for advancements in developing intelligent, easy to use tools that help hosting providers, law firms, corporations and government agencies worldwide optimize workflows and manage big data more efficiently.
iCONECT's corporate headquarters are based in Reston, VA (Washington, D.C.) with satellite offices in Los Angeles, California and London, Canada.
iCONECT and the iCONECT logo are trademarks or registered trademarks of iCONECT Development, LLC or its affiliates in the U.S. and other countries. Other names may be trademarks of their respective owners.