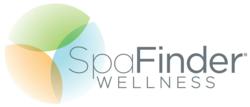 As the company continues its global expansion, we need professionals who bring deep experience in their areas of expertise and have the ability to manage rapid growth. Mike and Rachel exceed those criteria.
New York, NY (PRWEB) March 19, 2013
SpaFinder® Wellness, Inc., the leading spa and wellness digital marketing and media company, today announced that Michael Muller has been appointed senior vice president, finance, and Rachel Brechner has been named the company's human resource (HR) manager. In his new position, Muller will lead SpaFinder Wellness' financial operations and be responsible for financial and accounting policy management, budget planning, and forecasting, along with financial reporting and compliance. Brechner will develop HR guidelines and work with managers to foster employee development. She will also oversee recruiting, employee training and development, benefits administration and employee relations for the company, which has offices in New York City, the UK, and Canada.
"All of us at SpaFinder Wellness are excited that Mike and Rachel have joined our management team," said Chairman & CEO Pete Ellis. "As the company continues its global expansion, we need professionals who bring deep experience in their areas of expertise and have the ability to manage rapid growth. Mike and Rachel exceed those criteria."
Muller has nearly 20 years of experience in accounting, finance and business management, most recently as CFO of Vendome Group, LLC, where he directed the company's financial goals, managed relations with investors and lenders and implemented new financial reporting systems. Previously he held positions at Wolters Kluwer (WK), a leading global information services and publishing company, serving as group controller for the WK legal team and business manager for the WK/Aspen Publishers division. Earlier in his career, he also held senior management positions at Simon & Schuster with the Prentice Hall Professional Information Group.
Prior to joining SpaFinder Wellness, Brechner was HR manager for Paul Stuart, Inc., the upscale men's and women's retailer, for nearly two years. Previously she also served as HR manager at Topdot for nearly 10 years, directing the development and implementation of company-wide policies for 500 employees in 15 locations, along with managing employee benefits, wage/salary administration and compensation.
"After many years managing financial operations for traditional publishing and business media companies, I am excited to join SpaFinder Wellness as it creates new digital media platforms and technology that will help millions around the world lead a healthier lifestyle," said Muller.
Brechner noted, "I'm truly excited to be a part of the SpaFinder Wellness team. Being the first HR manager for the company gives me a unique opportunity to contribute to this growing company."
Muller earned a Bachelor of Science degree at Herbert H. Lehman College of the City University of New York and a MBA at Montclair State University. Brechner holds a BA from The Ohio State University.
SpaFinder, which was founded in 1986, recently re-branded as SpaFinder Wellness, in recognition of the company's more diverse wellness focus. In 2012 the company also launched a corporate wellness program which offers employers incentives fully aligned with health objectives.
About SpaFinder® Wellness
Every year SpaFinder Wellness connects millions of people seeking access to a healthier, happier lifestyle with its worldwide network of over 20,000 wellness providers. Only the SpaFinder Wellness Network has the breadth and resources to support a vast range of corporate/business and personal wellness initiatives. Its unique digital platform is the only destination that gives people everywhere the ability to discover, search, evaluate, and purchase services easily and conveniently— whether they are seeking spa, fitness, yoga, Pilates, or other wellness experiences and services. The company is the largest retailer and wholesaler of gift cards for the spa and wellness industry, and also offers SpaFinder Wellness currency to support corporate wellness programs that help employees maintain healthy, productive lifestyles. For more information, please visit http://www.SpaFinder.com.