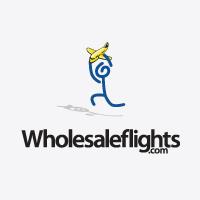 Burlingame, CA (PRWEB) March 28, 2013
WholesaleFlights.com is endeavoring to provide a human voice to e-commerce by conducting its business through live phone concierges, despite its online moniker. The site's mission is to help clients find discounted international travel rates, including business class tickets and first-class airfare.
According to WholesaleFlights.com President Igor Fishbeyn, the decision to provide a voice that clients can actually speak to and interact with is helping it carve a unique niche within the online travel market.
"People are experiencing what I would call automaton fatigue," Fishbeyn said. "They are tired of clicking a mouse without the benefit of having someone explain to them what they are clicking. They don't want to simply listen to menu choices and push buttons on their phone. That's the void we are filling when it comes to international travelers."
Fishbeyn added that many who fly overseas find it difficult to trust that they are getting their money's worth without an expert to guide them through the purchase process.
"The numbers say that people spent $66.5 billion on air travel via e-commerce in 2012," Fishbeyn said. "That was an increase of nine percent from 2011, and that amount is only going to increase. The other thing that will increase, we believe, is people's desire to have more individual attention in a world that is increasingly focused on becoming just the opposite."
More than anything else, this yearning for a human touch and live voice, is driving WholesaleFlights.com's push to keep growing the number of phone concierges it employs, Fishbeyn stated.
As an A-plus, Better Business Bureau accredited business that works with all major airlines
WholesaleFlights.com's explicit goal is to make sure clients understand all of the options available to them and to provide exceptional service. Clients are presented travel solutions that allow them to save up to 70 percent on all economy and business class airfares. Special plans not available to the public created by the competitiveness of international airlines make it possible for the online company to provide extra amenities to its clients at a lower cost.
Wholesaleflights.com is an online travel site that helps customers book discounted business flights, including first class and business class. The site also provides personal concierge service in the form of an assigned travel agent and access to discounted hotel rates.
For more information about WholesaleFlights.com, visit http://www.wholesaleflights.com.