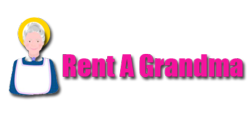 "Always Trust Your Grandma"
Los Angeles, CA (PRWEB) March 20, 2013
The entrepreneurial spirit around the U.S. is about to heat up. Todd Pliss, founder/CEO of Rent A Grandma LLC (rentagrandma.com), the fast growing domestic staffing business, announces the launch of the "Partner with Grandma" contest that will award one aspiring entrepreneur a free Rent A Grandma franchise. Kicking off March 19, 2013, contestants visiting http://www.rentagrandmacontest.com can enter to win by providing their contact information, along with a brief essay explaining why they would make an ideal owner of a Rent A Grandma franchise. Following the submission deadline on August 5, 2013, 25 semi-finalists will be chosen based on quality of submission. Of those selected, three finalists will be chosen by a Rent A Grandma review panel, and will then participate in an in-person interview with Pliss, who will determine the winner of the Rent A Grandma franchise.
Pliss explains, "We have been overwhelmed by people interested in our franchise system, but many good candidates, given the tight credit situation, cannot afford the franchise fee, so this is a great way to let a deserving person get involved with Rent A Grandma. As an entrepreneur myself, I know how valuable mentorship and guidance can be for anyone embarking on a new business venture."
The grand prize will include all costs associated with a new Rent A Grandma franchise, including franchise fee, training, support, and promotion, estimated at a value of up to $50,000.
Rent A Grandma is a revolutionary concept for quality domestic staffing needs. Our grandmas are carefully screened mature women who are the most experienced staff. Our trusted Grandmas possess the wisdom that only comes with life experience. Our Grandmas don't text or tweet while watching your kids!
Todd Pliss, founder/CEO, a former studio teacher who has worked with children in the entertainment industry, brainstormed the idea after hearing many of the parents on sets complain about how difficult it was to find competent staff and after listening to their horrific tales of past experiences hiring inexperienced help. Another benefit, explains Pliss, "Many Grandmas, after experiencing much age discrimination, with tears in their eyes, have thanked me."
"Always Trust Your Grandma"
Todd Pliss
Rent A Grandma LLC
22030 Ventura Blvd. Ste B #207
Woodland Hills, CA. 91364
Phone: 855-7-Granny
http://www.rentagrandmacontest.com
rentagrandma(at)yahoo(dot)com