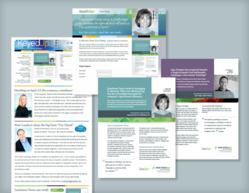 Winning this award really solidifies MOC-Case Study Experts' reputation for developing business case studies.
Overland Park, Kansas (PRWEB) March 19, 2013
MOC-Case Study Experts (CSE) announced that the firm received a merit award at last night's Business Marketing Association of Kansas City (BMAKC) Fountain Awards for MOC-CSE's KeyedIn case study campaign.
MOC-CSE's winning entry competed in BMAKC's electronic campaign category, which recognizes B2B campaigns with three or more digital elements. All entries were judged on the following criteria: 25 percent creative, 25 percent production, 25 percent objective/strategy and 25 percent results.
"We're stoked to be recognized by a top B2B association like BMA," said Mike Ogden, managing director at MOC-Case Study Experts. "The award really solidifies our expertise at case study development."
MOC-CSE's KeyedIn case study campaign was designed to introduce KeyedIn's cloud-based, sign-specific solution to prospective sign companies with the goal of generating inquiries that could be nurtured into sales.
Because KeyedIn's solution was developed specifically for sign companies and impacted their entire operations, the marketing challenge was to create believability and instill credibility. The strategy called for creating case studies of satisfied sign companies using KeyedIn's solution. Each case study highlighted an aspect of the solution—job costing, project management, CRM, shop floor, etc. The case studies were then turned into a prospecting tool by promoting them in emails and an e-newsletter with the call to action to visit a landing page to download the case study.
Campaign results were impressive. The Sign Designs case study, email and landing page campaign generated 9 form submits, 4 qualified leads and a business opportunity of $7,500. The Luminous Neon case study, email, e-newsletter and landing page campaign generated 34 form submits, 10 qualified leads and three business opportunities valued at $21,600.
"All too often companies create case studies and let them stagnate on their websites," said Ogden. "This campaign shows the good things that can happen when you market your business case studies, not just create them."
MOC-Case Study Experts
MOC specializes in creating communications in sync with the buyer's cycle. Case Study Experts is the brainchild of MOC—a how-to resource website that teaches B2B marketers how to create effective business case studies.