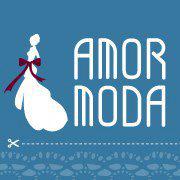 AmorModa has recently updated its website, and launched a promotion of wedding dresses.
(PRWEB) March 19, 2013
AmorModa, Hong Kong based company for women's dresses, has recently updated its website, and launched a promotion of wedding dresses. According to Eason Chen, CEO of the company, the promotion will last from today to Mar. 31, 2013.
The recently updated website is simple to navigate, so that ladies can find their favorite dresses effortlessly. Moreover, the updated blog section provides in-depth evaluations, coupons, and discounts for all the dresses from AmorModa, besides promoting thoughtful discussions and perspectives on the most up-to-date trends.
"As an important form of formal dresses, wedding dresses are the proper alternative whenever you are attending occasions on which formal dresses are essential," says, Eason Chen. "All the dresses provided here are of reasonable prices for women, who can own their dresses by spending minor income."
"We are launching a promotion for our extensive collection of wedding dresses with the hottest trends in town. For those interested in cheap wedding dresses, it's a wise decision to browse through our online catalog," says, Eason Chen. "We have six years experience within the industry, and hope we can provide a platform for the ladies with a limited budget."
Additionally, AmorModa is providing heavy reductions on its wide line of wedding dresses, bridesmaid dresses, cocktail dresses, and so forth. What's more, customized dresses can be offered at AmorModa.
About Amormoda.com
Founded in 2008, Amormoda.com is a leading online store that offers wedding dresses and other special-occasion dresses, and they have a rich experience of 10 years in the industry. All dresses from Amormoda.com are available with free shipping. The store has a group of designers who create elegant designs for customers worldwide.
To learn more about their stunning collection of special-occasion dresses, please visit http://www.amormoda.com/