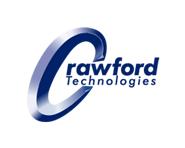 It is an honor to be part of this educational session and listen to the visions and ideas of some of the world's brightest minds in SharePoint.
Toronto, ON (PRWEB) March 19, 2013
Crawford Technologies – ranked as one of the fastest-growing companies in North America through the Deloitte Fast 500 and PROFIT 200 listings – announced today they will be showcasing its award-winning products at the AIIM Conference in New Orleans from March 20-22, 2013.
Crawford Technologies is sponsoring this year's AIIM Interaction Track entitled 'Can SharePoint be used as a High Volume Document Archive?' on Thursday, March 21, 2013 at 12 p.m. CrawfordTech's Business Development Manager of Archive Solutions, Jeff Hoopes, will be moderating the track.
"It is an honor to be part of this educational session and listen to the visions and ideas of some of the world's brightest minds in SharePoint," said Jeff Hoopes, Business Development Manager of Archive Solutions, at Crawford Technologies.
"At Crawford Technologies, we contribute as much as possible to industry associations like AIIM. I really look forward to providing guidance and getting feedback in this formative area of SharePoint usage."
Among the solutions that Crawford Technologies will be demonstrating at this year's AIIM Conference include archive solutions that give organizations the ability to utilize their Enterprise Content Management (ECM) systems to:
—Store (or archive) a wider variety of document types (including print streams), which are key for complying with government, corporate and industry regulations
—Organize valuable information for quick and easier access
—Increase access and availability of information to functional groups within organizations, such as customer service
—Reduce IT costs through elimination of unnecessary systems
—Redact sensitive information for compliance with government and corporate privacy policies
—Archive system migrations and decommissioning of legacy archives
—Bring together multiple documents stored in disparate formats for convenient usage
Attendees should mark their calendars and stop by the Crawford Technologies booth, located at #23.
AIIM Conference 2013 will be held at the Hyatt Regency in New Orleans, Louisiana from March 20 to 22, 2013. More information can be found on the AIIM website at http://www.aiimconference.com.
About Crawford Technologies
Crawford Technologies is an award-winning, worldwide leader in print-stream transformation, document re-engineering, workflow, document accessibility and archiving software solutions. Now in their 17th year of business, Crawford Technologies is continuing to grow and expand their solution offerings in the Enterprise Output Management and Enterprise Content Management markets.
Since 1995, Crawford Technologies' award-winning solutions have helped over 700 companies around the world reduce costs associated with multi-channel customer communications by delivering bills, statements and other mission-critical communications to their customers in the format preferred by each customer. This includes print formats for laser and inkjet printers, online formats like PDF, HTML and XML and alternate format documents in Braille, Large Print, Audio and E-text for visually impaired and print-disabled customers.
With CrawfordTech's range of unique software products and services, our clients simplify, automate and extend document delivery cost effectively - irrespective of current, legacy or future standards in infrastructure or document output. These clients, including four of the top five US banks, four of the top five US insurance companies and four of the world's top five car manufacturers, are realizing high-value results as costs associated with document processes are minimized through automation, new opportunities for savings across critical communications are realized and they react quickly to changes in regulations, policies, business requirements and technical infrastructure.
CrawfordTech's quality software, expert support and transactional document business knowledge help clients to meet operational, service, marketing, legal and compliance requirements and automate the delivery of billions of communications to their customers annually. Simply put, companies look to Crawford Technologies for a platform-independent approach, leading system performance and superior output fidelity. Please visit http://www.crawfordtech.com to find out more about CrawfordTech's clients, people, partners and solutions.
For media and other inquiries please contact the CrawfordTech Press Office:
North America Tel: +1-416-923-0080
UK Tel: +44 (0)20 3239 4723
media(at)crawfordtech(dot)com
http://www.crawfordtech.com