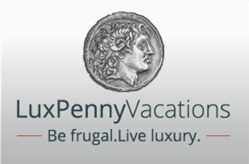 Enjoy The Lux Life
Los Angeles, California (PRWEB) March 19, 2013
Visitors, looking to travel to Los Cabos, will be pleased to hear of LuxPennyVacations online reservation system, which has now been launched. This reservation system allows you to connect to a personal concierge assistant, who can assist you with your Los Cabos vacation package.
LuxPennyVacations makes it easy to book a reservation in four easy steps
-Visitors can call the personal vacation concierge to book a resort
-An email is sent with an invoice for electronic payment. Payment can be made in full or in installments. LuxPennyVacation's personal concierge assists and makes this process quick.
-Upon payment receipt, confirmation of reservation is made.
-An on-site concierge specialist is introduced to clients. The concierge assists with any needs, wants, or desires, clients may have.
Traveling to Los Cabos has never been easier - learn more by visiting LuxPennyVacation's online reservation system today.