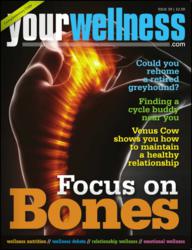 London, UK (PRWEB UK) 20 March 2013
With the levels of serious alcohol-related diseases on the rise in this country, there's no denying that underage drinking is a problem that needs to be addressed, but when it comes to drinking at home, the line becomes a little more blurred. Some parents believe that, under supervision, a glass here and there of something alcoholic is no big deal, as several studies have shown that drinking alcohol at home, during meals, makes children less likely to drink excessively as adults. Other parents, on the other hand, find the thought of encouraging any form of alcohol consumption sets an unhealthy precedent, and research indicates that children who see their parents drinking heavily are more likely to do so themselves.
So does drinking at home create bad habits in children, or might it foster a healthy relationship with alcohol in the long run?
Yourwellness magazine recently asked its readers the question: Should your children drink alcohol at home? Readers provided convincing responses both for and against supervised child drinking, and, interestingly, both sides argued that the judgement a parent makes in this area affects their child's relationship with alcohol for the rest of their lives.
For reader Sean, allowing a child to drink at home enables parents to keep tabs on their drinking habits. "I would much rather my child's first experience of alcohol is a moderate amount, at a family gathering, than getting drunk with their friends at night in a local park." He added that letting kids drink at home gives them the opportunity to learn about the safe consumption of alcohol, and removes the novelty and allure of going out and binge-drinking.
Terri, on the other hand, feels that letting a child drink in the home sends the message that drinking underage is okay. "I'm sure no parent would want their child to be brought home by the police, because they've been found drunk on the street, but how can you possibly discipline your child for drinking outside if you allow it at home?" She said that many countries, including ones where drinking at home is the norm, are now dealing with alcohol-related health problems, and so discouraging initial bad habits is key.
Visit the gateway to living well at http://www.yourwellness.com to register your vote.