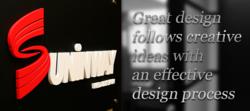 Suninway is a leading professional web design company specializing in high quality web design and e-commerce website development. When Suninway take on your web design and development project, we use all the latest web technology and design fashions.
Hongkong (PRWEB) March 20, 2013
According to a recently released report, more and more businesses and individuals are now looking for custom web developments. Gone are the days when people used to choose free templates to build a website. Keeping in mind the custom web design needs of individuals and business owners, Suninway.com announces to offer free consultation to everyone in Hong Kong who wants to build a new website. This way the company extends their generous help to everyone who wants to establish their bold presence on the web.
The company maintains a team of design and development executives who offer a face-to-face consultation to all those who need to get a new site. They also review the existing sites and recommend ways to make them more result-oriented. The expert web designers of the company can add a new design and functional features to an existing website and make it look more attractive and feature-rich. The company maintains that the internet industry has been greatly diversified with time and most businesses today strive for a website design that can help fulfill their various online objectives.
One of the designers of the Hong Kong web design company discusses about the announcement of their free consultation, "Today, a website is not created just for a web presence. An optimized webpage design can help fulfill various needs of a website owner. Our free consultation enables people to choose an aesthetically perfect design that can convey the message to its intended target audience. We inform individuals and business owners how we design the interface that allows users to access all information and functionalities on the website in the effortless manner."
The Hong Kong website design company explains business owners about how choosing a custom design can help them to stand apart from others in the online world. They make sure that their web development services can help fulfill all results that a business owner or an individual wants to achieve. If you too want to take advantage of their free consultation offer, you can request for it by visiting the website http://www.suninway.com/.
About Suninway.com
Suninway is a leading web design company based in Hong Kong. The company specializes in high quality web design and web programming enabling individuals and business owners in building custom websites that can deliver all the intended results. The company has a team of website designers and developers who use all the latest coding and design elements to build a perfect and feature-rich website.