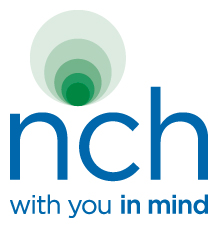 Hypnotherapy can be a new, fresh approach and tackle cravings from a new perspective
(PRWEB UK) 20 March 2013
According to the BBC, stopping smoking cuts the risk of heart disease even if it leads to significant weight gain, a US study has found. Published in Journal of the American Medical Association the findings show that even though the prospect of weight gain makes smokers reluctant to stop, stopping smoking still has a positive effect on cardiovascular conditions.
Studies suggest people who stop smoking gain on average 6-13lb over the first six months.
Dr James Meigs, one of the authors of the study at Harvard Medical School, said, 'We can now say without question that stopping smoking has a very positive effect on cardiovascular risk for patients with and without diabetes, even if they experience moderate weight gain.'
Stopping smoking can often be a difficult habit to break with smokers trying various methods to quit and often feeling trapped and giving into temptation. The National Council for Hypnotherapy helps smokers change the way they approach cigarettes in a series of sessions aimed at either strengthening the desire to quit or increase determination. A spokesperson from the Council explained, 'Quitting can be so hard for people from all different walks of life and as we become more and more aware of the risks and damaging effects connected with smoking, more people are looking to quit. Hypnotherapy can be a new, fresh approach and tackle cravings from a new perspective.'
The National Council for Hypnotherapy continues to raise awareness of the effectiveness of quitting smoking using hypnotherapy.
NCH represents over 1800 hypnotherapy professionals within the UK and is committed to ensuring the highest possible professional standards amongst our members. Those looking for help with smoking, weight, anxiety, panic attacks, habits and phobias may be helped by local NCH accredited therapists, look for the NCH seal of approval on their websites. As one of the largest registers of independent Hypnotherapists, the National Council for Hypnotherapy (NCH) is actively involved with the Complementary and Natural Healthcare Council (CNHC) and strives to develop standards for the benefit of the profession, now and into the future.