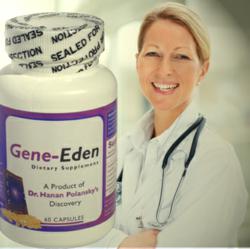 "Why do we need a helicase-primase inhibitor? It's all about new choices." - Maria Hordinsky, MD
Rochester, NY (PRWEB) March 20, 2013
polyDNA has learned that a new paper spotlights the status of recent antiviral research. (1) In one section of the paper, the authors highlight the state of affairs on anti-herpes medications.
As of March 2013, a helicase-primase inhibitor (HPI) under the generic name of AIC316 and developed by AiCuris has now proceeded to phase I/II clinical trials. According to the research, HPI AIC316 has shown, "excellent efficacy and pharmacokinetics … against HSV-2." (2)
Maria Hordinsky, MD said "We already have really good drugs — we have acyclovir and valacyclovir — so why do we need a helicase-primase inhibitor? It's all about new choices. The main point here is that some people are developing resistance to the standard treatments, so you need new options." (3)
polyDNA points out that resistance to acyclovir and valacyclovir is not the only reason helicase-primase inhibitors may be a good option against the herpes virus. Acyclovir for instance is known for its side effects. These can include nausea, dizziness, drowsiness, mental/mood changes, shaky/unsteady movement, and trouble speaking. (4)
The public should be aware of the potential side effects of acyclovir and other anti-herpes medications. polyDNA urges people to educate themselves about natural alternatives to such chemically manufactured drugs. One such alternative is Gene-Eden-VIR.
This all-natural product was scientifically designed to help the human body maintain low concentrations of the dormant or latent herpes virus.
By helping the body's immune system target the latent herpes virus, people also lower their risk of developing fever blisters, cold sores, or genital herpes symptoms. This is just one reason polyDNA believes Gene-Eden-VIR is an important product.
Gene-Eden-VIR is highly effective against the latent herpes virus, each ingredient was chosen through a scientific approach. Scientists scanned thousands of scientific and medical papers published in various medical and scientific journals around the world to identify the safest, most effective natural ingredients that target the latent forms of both HSV-1 and HSV-2. (5)
Gene-Eden-VIR is extremely safe. It has been on the market for over three years, and in that time, no side effects were reported. Each capsule contains a patented formula of five all natural ingredients including selenium, camellia sinesis extract, quercetin, cinnamomum extract, and licorice extract. In addition, each bottle is GMP Certified.
Gene-Eden-VIR is sold online through the Gene-Eden website. Each bottle of Gene-Eden-VIR (a one month's supply) costs just $37.99.
To learn more about Gene-Eden-VIR, the only product on the market today that helps the body target the latent herpes virus and that is scientifically backed by published material, visit http://www.gene-eden-kill-virus.com.
References:
(1) http://www.ncbi.nlm.nih.gov/pubmed/23495004
(2) Birkmann A, McCormick D, Kropelt D, Timmler B, Stoelben S, Richard MP, Zimmermann H, Ruebsamen-Schaeff H. Excellent efficacy and pharmacokinetics have been demonstrated in pre-clinical and phase I/II studies by AIC316, a novel drug against herpes simplex (HSV) type 1 and 2. Abstracts of the 25th International Conference on Antiviral Research, Sapporo, Japan, 16–29 April 2012.
(3) http://www.medscape.com/viewarticle/760620
(4) http://www.webmd.com/drugs/drug-941-Acyclovir+Oral.aspx?drugid=941&drugname=Acyclovir+Oral
(5) http://www.cbcd.net/Gene-Eden-VIR-Clinical-Study.php
###
polyDNA is a biotechnology company that develops dietary supplements using the unique scientific method developed by Dr. Hanan Polansky, which is based on Computer Intuition.
In addition to his unique scientific method, Dr. Polansky published the highly acclaimed scientific discovery, called Microcompetition with Foreign DNA.The discovery explains how foreign DNA fragments, and specifically, DNA of latent viruses, cause most major diseases. polyDNA developed Gene-Eden-VIR (), an antiviral natural remedy that helps the immune system kill latent viruses.