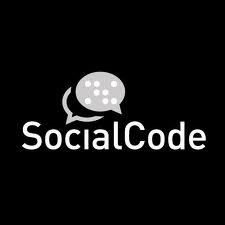 (PRWEB) March 19, 2013
SocialCode (http://www.socialcode.com), a leading social marketing solutions provider today announced that it has been named a winner in Facebook's Preferred Marketing Developer (PMD) Innovation Competition. One of seven PMDs honored, SocialCode is being recognized for the pioneering development of its propriety intelligence offering Message Optics.
Message Optics, an extension of SocialCode's analytics technology platform, provides full transparency into social campaigns as it live monitors, scores, benchmarks and reports on all page post activity. With the tool, marketers can easily evaluate which posts achieve the highest engagement rates and generate the most earned media –informing decisions about future posting strategy, content creation, targeting and amplification with paid media.
The creation and launch of Message Optics was selected for the award because the initiative closely aligns with Facebook's current focus on quality News Feed content and cross-application integration.
We are honored that Message Optics is being celebrated as a standout innovation, shared Laura O'Shaughnessy, CEO of SocialCode. "As News Feed becomes a larger focal point for Facebook and marketers we predict that Message Optics will play a significant role in navigating the space to achieve deeper engagement and maximum ROI."
Flagship Message Optics features include:
•Informs Posting Strategy –The tool informs on optimal content creation through custom post tagging capabilities, scoring by KPI, benchmarks, in-depth analytics and publishing recommendations.
•Informs Paid Media – Message Optics uses predictive analytics to recommend which posts to sponsor, based on organic performance and target KPI, and reports on the effect spend has on the post's reach and engagement. Executive level reports are included to summarize performance highlights, allowing users to monitor quantifiable ROI of paid media.
•Cross-Application Integration – Message optics is being built to allow for integration with third party systems and is able to work with applications to provide marketers with custom solutions and the ability to scale existing capabilities.
About SocialCode
SocialCode is a leading social marketing solutions partner dedicated to driving cross-platform social ROI. Our capabilities are rooted in the advanced research of SocialCode Labs, empowering advertisers with outstanding campaign performance and community insight. Fueled by proprietary technology, SocialCode grows qualified communities, engages those audiences and activates them as customers and brand evangelists for many top national advertisers. SocialCode is a subsidiary of The Washington Post Company.
About the PMD Innovation Competition
The PMD Innovation Competition is open to only those in the PMD program, a community of 260+ best-in-class developers focused on technology to enhance social media marketing efficiency and effectiveness on Facebook. To enter, applicants submitted a company roadmap showcasing innovative initiatives in January.
Facebook® is a registered trademark of Facebook Inc.