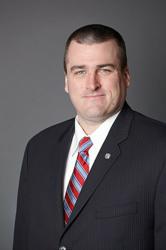 Safety programs that work cover every aspect of what could possibly go wrong.
New York, NY (PRWEB) March 22, 2013
Understanding preventable risks in the workplace should be a priority for companies looking to avoid unnecessary downtime, worker injury and possible lawsuits. Global Elite Group has added new service offerings to help companies stay protected. Global Elite Group works with companies of all sizes to identify risks and create programs to minimize accidents, disruptions and keep workers safe. "Part of the process of working with companies involves the need to understand their environment, the goals they want to accomplish and from there a plan is designed to suit their needs," explained William McGuire, President & CEO of New York-based Global Elite Group.
Global Elite Group has been involved with developing safety programs and emergency management plans for individuals traveling to unsecure locations to companies with offices throughout the world. The programs that work, according to McGuire are the ones that cover every aspect of what can go wrong from the outside to the inside of operations as well as any surprises. Global will review regulations which could impact a corporate safety program. "A safety program and management plan is more than just a series of procedures, it is a process that works with employees and integrates safety and health implications into consideration," McGuire stated. The corporate safety program and emergency management service works in tandem to keep the workplace safe and the company running should an event or crisis happen.
Global Elite will guide you through a framework of planning that includes strategic preparations, written policies, documentation, operations manual and performance measures. Once the foundation of the plan is set emergency management planning, response and recovery operation will be devised. "A crisis trigger can range from accounting irregularities, product recalls, workplace violence, natural disasters, terrorism and accidents," stated McGuire, adding, "Being prepared will eliminate confusion and liability. The long-term success of an organization is often dependent upon its ability to respond to undesired events in ways that results in a positive outcome."
Over the last several years there has been a rise in serious random incidents at rural schools, shopping malls, movie theaters, crowded city streets that have taken seasoned law enforcement by surprise. Without warning these events are emergencies that need to be managed. Global Elite understands that such events happen without warning. Their onsite and mobile communications command center, mass notifications programs and customized communications solutions will also be part of the emergency plan to take the burden of communicating off site until the an emergency has subsided.
About Global Elite Group: With offices located throughout the world, the company provides security and emergency management services for companies of all sizes and is known for its emergency contingency planning in all markets and its aviation security programs for over 28 airlines located in the U.S. and abroad. The company is always expanding service offerings to compliment the security needs of individuals, companies and high profile travelers. Global Elite is a full-service event security management company with security details available for deployment to cover small venues to large-scale multi location events. Other services include risk assessments and asset protection.