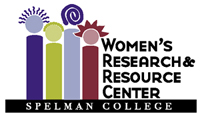 Students…are our thought leaders and change agents of the present and future. ~M. Bahati Kuumba, Ph.D., professor of women's studies, and associate director of the Women's Research and Resource Center
Atlanta, Georgia (PRWEB) March 20, 2013
The13th Annual Toni Cade Bambara Scholar-Activism Conference, "Shattering Silences, Speaking Resistance, and Seeking Sites of Liberation," convenes March 22-23, 2013, at Spelman College to explore issues impacting women nationally and globally such as gender violence, misogyny in the music industry, mental health and its correlation to Black feminism, and sex trafficking. Conference presentations, panels and workshops will equip attendees, particularly the Millennial Generation, with strategies and methods to effect positive social change around these issues. Hosted by the Spelman College Women's Research and Resource Center in the Cosby Academic Center, the conference is free and open to the public.
"This year's conference was inspired by [Spelman] students' observation that there were issues, on campus and off campus, that had been made invisible or had not been discussed in ways that made it possible to transform campus processes or the world in progressive ways," said M. Bahati Kuumba, Ph.D., professor of women's studies, and associate director of the Women's Research and Resource Center. Dr. Kuumba is the faculty facilitator for the student-organized conference.
The conference, which honors the legacy of feminist author, scholar, activist and filmmaker Toni Cade Bambara, kicks off with an opening celebration at 6:30 p.m., Friday, March 22. The celebration will feature performances by the Spelman College Jazz Ensemble, and artists-activists Theresa Davis, Shyla Hardwick, C'13, and Alice Lovelace. The evening's keynote presenter is Glory Kilanko, executive director of Women Watch Afrika, Inc. She will share her personal story of activism, interweaving her perspective on gender violence, poverty and militarization. Special guests will include Toni Cade Bambara's daughter, Karma Bambara Smith.
"It's important to have a space, like the conference, where students can voice their concerns and conceptualize and implement ways to address their concerns because they are our thought leaders and change agents of the present and future," said Dr. Kuumba. "Also, the conference affords an opportunity for students to incorporate and move beyond their academic disciplines to engage the community and move beyond dialogue to action and offer solutions."
The topics of discussion on Saturday, March 23, from 10 a.m. to 5 p.m., include the following:

Audre Lorde and Toni Cade Bambara's Legacies
Black Women's Mental Health
Threats to Women's Lives - Towards Health and Wellness
Hip Hop Images and Black Female Identity
Social Justice Advocacy
The Language of Justice
The Crunk Feminist Collective will open Saturday's session with a plenary titled, "From the Club to the Classroom: Exploring a Holistic Feminist Activist Consciousness." The luncheon keynote address, "Afro-Brazilian Feminisms: Activism, Sexuality and Religiosity in Bahia," will be presented by Erica Williams, Ph.D., assistant professor of anthropology at Spelman.
The conference is supported by the Spelman College Office of the Provost, Social Justice Fellows Program, and Spelman College Museum of Fine Art.
Onsite registration begins on Friday at 7 p.m. and will continue at 9:30 a.m. on Saturday in the lobby of the Cosby Academic Center. For more information, call 404-270-5625.
Join the Toni Cade Bambara Scholar-Activism Conference on Twitter at #tonicadeconf.
About Spelman College
Founded in 1881, Spelman College is a highly selective, liberal arts college widely recognized as the global leader in the education of women of African descent. Located in Atlanta, Ga., the college's picturesque campus is home to 2,100 students. Outstanding alumnae include Children's Defense Fund founder Marian Wright Edelman; Sam's Club CEO Rosalind Brewer; JPMorgan Chase Foundation President Kimberly Davis; former acting Surgeon General and Spelman's first alumna President Audrey Forbes Manley; Harvard College Dean Evelyn Hammonds; author Pearl Cleage; and actress LaTanya Richardson Jackson. For more information, visit http://www.spelman.edu.