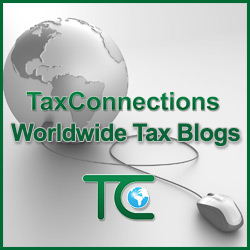 Great way to save taxes is reading TaxConnections.com Worldwide Tax Blogs
La Jolla,CA (PRWEB) March 21, 2013
TaxConnections.com announced today new additions to its popular Worldwide Tax Blogs Platform. The Tax Blog now boasts a wide variety of unique authors providing original content and tax advice for consumers globally. Topics range from Are You an IRS Audit Target by Ronald Marini; Important Facts About Mortgage Debt Forgiveness by Steven Potts; Calculating an Accuracy Related Penalty by Harold Goedde; Business Use of a Personal Vehicle by Darren Sanford; Sales and Drop Shipping by Michael Fleming and many more.
"The innovative Worldwide Tax Blogs portion of our site is a resource available to anyone who visits TaxConnections.com. Our savvy tax professionals showcase their tax knowledge, gain credibility, and grow their client base simply by adding their specialized tax to our valuable portal", stated Kat Jennings, CEO and Founder of Tax Connections. The bloggers bring a wide range of tax expertise from academia, accounting firms, law firms, corporations, government tax agencies, and independent tax services firms.
The TaxConnections.com site is interactive allowing consumers to find tax professionals, ask questions, receive answers to tax questions, and read tax blogs for expert advice. "No other site provides this much expertise and Q-and-A without the consumer spending a dime", added Jennings.
The firm continues to grow in popularity with users world-wide, 1,400 tax professionals in over 65 countries eager to gain more business in the competitive business climate.
Tax Bloggers who want to join the platform cab make a request at taxblog(at)taxconnections(dot)com.
Tax Connections.com is a consumer media site founded by CEO Kat Jennings in 2010. The internet startup based in La Jolla, CA provides a worldwide marketing platform for tax professionals to promote their tax services ; and gives consumers better access to tax professionals with a wide range of tax expertise globally. For more information, please contact info(at)TaxConnections(dot)com or visit http://www.TaxConnections.com