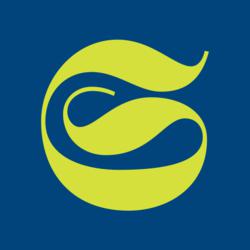 This automated inspection system will increase our efficiency, consistency, and ease of operation. - Denny Tichnell
WESTMINSTER, Maryland (PRWEB) March 21, 2013
Strouse has acquired the RAM Optical Instrumentation Sprint MVP 624 measurement system providing the quality department with another state of the art measurement tool for die cut adhesive inspection.
"This investment allows for quicker feedback to our press operators and reduction in inspection time while facilitating data analysis." says Denny Tichnell, Quality Manager at Strouse. "All of which are benefits to our customers and Strouse."
The Sprint MVP 624 is equipped with a motorized zoom lens with 35x to 175x magnification and can measure products up to 2 feet x 2 feet x 8 inches. Strouse purchased this measurement equipment specifically for an electronics and appliance project with the manufacturing solutions company - Jabil. This custom die cut adhesive project requires precision cuts to tight tolerances for over 100 specifications per part. The fully automatic Sprint MVP 624, with programmable measurement routines allows the quality assurance team to inspect these parts in a fraction of the time.
"The larger table provides accurate measurement of larger parts or multiple samples at once." says Tichnell. "This automated inspection system will increase our efficiency, consistency, and ease of operation."
Strouse has a quality management system registered to ISO 9001:2008 standards. Quality assurance is not only a focus on the production floor but throughout the entire organization. From the arrival of raw materials to the shipment of final product, goods are put through a rigorous inspection process. This new device will only enhance this system.
Strouse is a die cut adhesive manufacturer with over 25 years of industry experience. Serving the medical, automotive, military, appliance, and renewable energy industry, Strouse continues to innovate. With a quality management system currently registered to ISO 9001:2008 standards, Strouse not only has a commitment to quality but excellent customer service. A full team of design and development engineers allows Strouse to invest the necessary time and resources for each and every project. Located in Westminster, Maryland, Strouse can be contacted directly at 1-800-410-8273 or visit our website for more info at http://www.strouse.com