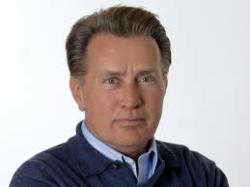 During tax time, every little bit helps, and some wisdom from tax experts can help you save money on your 2012 return.
Hollywood, CA (PRWEB) March 19, 2013
The producers of Breakthroughs with Martin Sheen are announcing a new report that will debut later in March reminding viewers of important tax-time tips.
Breakthroughs Martin Sheen PBS is an independently produced television series airing in markets around the country on public television. The program is hosted by the legendary Martin Sheen, who is about to embark on his second half-century in American entertainment in 2013. Mr. Sheen has developed a reputation as one of Hollywood's most respected actors during a career that includes more than 60 film appearances.
Breakthroughs Martin Sheen is talking to tax advisers about some of the important things that are overlooked by many Americans as they prepare their 2012 tax returns. While many of the standard deductions are used, some American families could be taking advantage of other deductions that could keep money in their pockets for 2013. This new report will arm viewers with the tips and secrets they need to save money on their returns.
The producers of Breakthroughs Martin Sheen will distribute the new report later this month. Check local listings for air times on public television and PBS affiliates in individual markets. For more information the producers can be contacted via the official website for the show at breakthroughsptv.com.