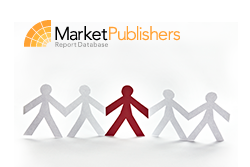 London, UK (PRWEB) March 19, 2013
According to the survey conducted by MarketPublishers.com (one of the largest market report databases), over 58% of Russians owing Cyprus-based companies are ready to withdraw funds from Cyprus irrespective of the Cyprus officials' decision on the tax rate. About 30% of respondents said that they will reduce their account balances considerably, thus maintaining holding companies based in Cyprus.
Hence, the decision of Cyprus to raise EUR 5.8 billion to maintain the banking system by confiscation of client funds will lead to the loss of accounts worth EUR 10-13.6 billion at the expense of funds withdrawal by Russian companies only. Abrupt assets reduction and the loss of confidence in Cyprus banks may lead to the complete collapse of the banking system and the escalation of the crisis.
The jurisdiction being the most popular among Russian companies could lose investors' confidence completely.