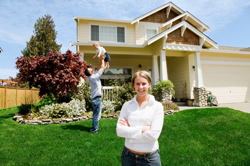 Camden, SC (PRWEB) March 21, 2013
Cantey Foundation Specialists has joined Foundation Supportworks, Inc. (FSI), the nation's leading network of foundation repair contractors.
As the authorized FSI dealer in the Greater Columbia area, Cantey offers exclusive products and systems developed by structural engineers and installed by certified technicians. With each project, they provide a detailed inspection, free quote, innovative products, and customized systems.
Dedicated to finding permanent, affordable solutions, Cantey tackles bowing foundation walls, tilting chimneys, settling foundations, foundation wall straightening, and floor cracking. Their products comply with strict industry standards and testing, and include written manufacturers warranties.
Foundation Supportworks, Inc. retains a staff of geotechnical and structural engineers who work with their dealerships to research and develop the highest quality solutions in the foundation repair field. The network provides certification and on-going training, making sure dealers have access to the latest technologies available.
Led by founder and owner, William Cantey, Cantey Foundation Specialists provides foundation repair with the goal of helping customers maintain a secure foundation and a safe home. As a member of FSI, the company offers professional experience, quality products, and proven services. The business is also active in the community, participating in numerous local events and charities.
Cantey Foundation Specialists serves South Carolina residents in Charleston, Florence, Myrtle Beach, Chester, and Hilton Head Island and surrounding areas. As a member of the Dr. Energy Saver network, the company also offers home energy services.