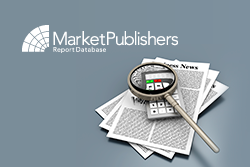 London, UK (PRWEB) March 19, 2013
At present, the global market for marine electric vehicles is estimated at above USD 2.25 billion. In terms of value, it is dominated by military electric craft. Some kinds of marine electric vehicles have a considerable advantage over air and land electric vehicles owing to the utilization of lithium-ion traction batteries with greatest energy storage and the latest CIGS flexible solar cells. Scuba sea scooters, leisure and tourist surface boats, AUVs, personal and tourist submarines, work boats form the largest sectors of the civil marine electric vehicles. The market for pure electric sea scooters for scuba divers is evaluated at nearly USD 50 million; for hybrid super yachts – at USD 25 million; and for pure electric AUVs – at approximately USD 5 million.
The world market for marine electric vehicles is represented by numerous companies such as Hydrogenics, Türanor PlanetSolar, Tugboats, CleaneMarine, Mercedes, Kitegen and a far more.
New research report "Electric Boats, Small Submarines and Autonomous Underwater Vehicles (AUV) 2012-2022: Forecasts, Players, Opportunities" created by IDTechEx Ltd has been recently published by Market Publishers Ltd.
Report Details:
Title: Electric Boats, Small Submarines and Autonomous Underwater Vehicles (AUV) 2012-2022: Forecasts, Players, Opportunities
Published: March, 2013
Pages: 197
Price: US$ 3,995.00
http://marketpublishers.com/report/services/transport_logistics/marine_electric_vehicles_2011_2021.html
The report provides an extensive overview of the global market for hybrid and pure electric marine vehicles. It covers the actual state of the market in detail and clearly describes the predominant market trends. The research discloses cutting-edge information on the market shape and structure; contains competitive benchmarking; provides detailed profiles of the leading market players. The study includes comprehensive assessment of the market segments along with the thorough overviews of current and emerging technologies. In addition, the report presents discussions of the future prospects for the market; and analyzes the possible breakthroughs of the industry in the upcoming years.
Reasons to Buy:

The report extends a reader's knowledge of the global marine electric vehicles.
Insightful overview of the market assists in understanding of the current situation on the market and in the uptaking of the prevailing market trends.
In-depth analysis of the market segments helps to determine the most promising ones and to plan effective business and investment strategies.
Up-to-date information on the market assists in keeping abreast of the recent market changes and in gaining competitive advantage on the marketplace.
Review of the competitive landscape facilitates the choice of the prospective business partners.
Future outlook shows how the market is set to develop in the offing.
More new research reports by the publisher can be found at IDTechEx page.