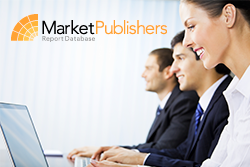 London, UK (PRWEB) March 19, 2013
In 2008, the UK ranked as one of the leading honey markets in the European Union, accounting for over 10% of the total EU consumption. The UK is the second largest importer of honey in the EU. In 2009, the UK represented nearly 13% (30,000 tonnes) of the EU honey imports. The honey is imported to the UK mainly from China, India and some Latin American countries such as Brazil, Argentina, Chile. The UK also leads the EU market in terms of organic honey, holding a share of approximately 20% of the total EU organic honey market. In 2012, the honey production in the UK declined by over 70% y-o-y given the unfavorable weather conditions.
The retail honey market in the UK is represented by numerous brands. Rowse Honey Ltd dominates the market, possessing nearly 35% chunk of the market. Other top brands include Gale's of the company Premier Foods and some private labels of the most prominent supermarkets Morrison's, ASDA, Waitrose and Tesco.
New market research report "Honey and Bee Products Market in United Kingdom: Business Report 2013" developed by Business Analytic Center (BAC) has been recently published by Market Publishers Ltd.
Report Details:
Title: Honey and Bee Products Market in United Kingdom: Business Report 2013
Published: February, 2013
Pages: 62
Price: US$ 1,160.00
http://marketpublishers.com/report/industry/agriculture/honey_n_bee_products_market_in_united_kingdom_business_report_2009.html
The report provides an insightful guide to the honey and bee products market in the UK. It contains a brief country profile, all-round analysis of the present market situation and description of the predominant market trends. The research study uncovers figures on production and consumption, foreign trade; and presents vital data on the governmental regulations. The report reveals essential information on the top market participants such as producers, wholesalers and trading companies, suppliers and buyers. The research also scrutinizes internal and external factors having effect on the market shape, includes findings on the market size and structure, and outlines the key market challenges and opportunities.
Products mentioned in the report: organic honey, bee pollen and royal jelly.
Report Scope:

Brief country profile: general information and major economic indicators.
Extensive qualitative and quantitative overview of the honey and bee products market in the UK: production and consumption dynamics, foreign trade statistics and structure, price fluctuations.
Thorough examination of the major forces restraining and driving the market.
In-depth analysis of the current state of the honey and bee products market in the UK and description of the major market trends.
Significant information on the governmental regulations.
Comprehensive assessment of the competitive climate.
Relevant data on the main market players such as producers, wholesalers, traders, suppliers and consumers.
More new market research reports by the publisher can be found at BAC page.