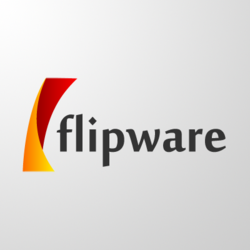 Games can be entertaining and stimulating at the same time.
Glasgow, UK (PRWEB UK) 22 March 2013
A very addictive game, "Cutant Mutant invasion is the first game released from Flipware Technologies for smart phones (like iPhone5 and Samsung Galaxy S 4) and tablets (iPads and Android tablets). "After running mobile software companies while providing technological solutions to enterprise customers for years, we decided to follow our passion for games", explains Ihsan, Director and Owner of the Glasgow based company Flipware Technologies Ltd. "We realized that there is a need for casual mobile strategy games. We decided to develop and publish a mentally stimulating, engaging and addictive casual mobile game for a bigger age group (8 years + to around 55 year old players). This is the kind of game that we played and loved while growing up and still felt that we were not wasting our time", said Ihsan.
"The team studied different options and decided to develop the new game by combining tower defense genre with the line draw creating a new type of strategy game", said Stephen Allen, the main game designer and one of the founding members of Flipware Technologies team. Creation of graphics and music that would get the game players to engage with the game was the next challenge. "The Flipwaretech team wanted to select the graphics and music that would enhance the game experience for the player", said Ihsan.
Cutant Mutant Invasion is available to download on your smart phones (Apple's iPhone, Samsung, HTC, Sony Ericsson and other Android based phones) and tablets (Apple's iPad other Android tablets) from Apple App store and Google Play. You can find the links to download this app and the information on devices covered on http://www.flipwaretech.com/products/cutant-mutant-invasion/
About Flipware Technologies Ltd
Flipware Technologies is based in Glasgow, United Kingdom and has been set up by some former engineering and management team members from Tricastmedia (created first J2ME UI tool kit and email client for feature and smart mobile phones) and Picsel Technologies the developer of File Viewer and Smart Office for hand held devices including mobile phones (iPhones, Android, windows phones) and tablets (Android based and iOS based iPads). Contact Ihsan via http://www.Flipwaretech.com/contact
Contact: Dr. Ihsan Riaz Director Flipware Technologies, sales(at)flipwaretech(dot)com