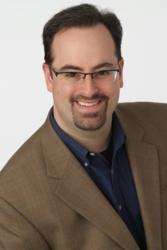 SOX requires that every application that touches business process must be addressed.
(PRWEB) March 19, 2013
Jeremy Moskowitz, Microsoft Group Policy MVP and founder of PolicyPak Software, recently collaborated with the Sarbanes Oxley Compliance Journal on an article about cyber security and application management. The article, titled "The Magnitude of Application Control in your Sarbanes-Oxley Compliance Strategy" can be found on the SOX Compliance Journal website.
The article discusses the application control aspect of SOX compliance. While most organizations already implement measures to lock down the desktop in some fashion, the article gives important and often overlooked information on how to manage user settings in individual applications. The SOX article is helpful for IT admins concerned about staying in compliance while managing their users in an efficient manner.
Moskowitz mentions a common misconception about SOX laws when he says, "Most people also associate Application Control and SOX with applications that correlate directly to the business financial process. But that's just not true. SOX requires that every application that touches business process must be addressed."
IT Admins who want to find out more about application management and endpoint security can also attend a Group Policy Webinar at the PolicyPak Website and get PolicyPak Community edition for free.
About PolicyPak Software
PolicyPak Software (http://www.policypak.com) is the leader in application compliance and desktop management tools for Active Directory. The software enables IT pros to deliver, lockdown and remediate settings for desktops, laptops, VDI sessions, company devices, as well as personal "BYOD" devices. Customers who use PolicyPak are also able to manage all of their other enterprise desktop applications the same way, such as Firefox, Java, Acrobat, and custom applications. These and other Paks are included free for PolicyPak Professional customers. PolicyPak was founded by desktop management expert and Microsoft Group Policy MVP Jeremy Moskowitz.