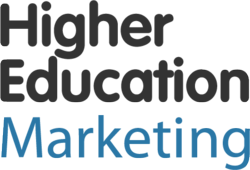 Montreal, QC (PRWEB) March 20, 2013
Higher Education Marketing has recently published a case study that offers a detailed look at the digital marketing strategies implemented for their mandate with Sherman College of Chiropractic.
Sherman College of Chiropractic contracted Higher Education Marketing to keep enrollment levels in their Doctor of Chiropractic program competitive. The school also needed to update their website analytics for a more in-depth understanding of user behaviour and to get assistance with their online marketing strategy.
The analytics case study explains how Higher Education Marketing helped Sherman College of Chiropractic reach their goals, of which include:

Updating website analytics to better model user behaviour, including the use of funnels to look at individual segments of the user base.
Increasing overall traffic, with a focus on organic search inquiries, lead generation, and strategies that put visitors in direct contract with the school, such as applications, inquiries and campus visits.
As a result, the number of enrollments that occurred in August 2012 exceeded the total number of enrollments in all of 2011. Traffic increased, both from organic traffic by 98%, and mobile traffic by 154%, with an overall rise in visits of 43%.
ABOUT SHERMAN COLLEGE OF CHIROPRACTIC
Sherman College of Chiropractic has 40 years of experience providing students with a comprehensive chiropractic education, preparing them to enter the field as primary health care professionals who are highly skilled, compassionate, ethical and successful. On its 80-acre campus in South Carolina, Sherman offers a first professional degree program unique in its approach to health care and known globally for the skill and art of chiropractic delivered by graduates.
ABOUT HIGHER EDUCATION MARKETING
Higher Education Marketing offers analytics-driven digital marketing services to colleges and universities. Their specialized list of services includes:
Web Analytics
Education Lead Generation
Search Engine Optimization
Pay per Click Marketing
Social Media Marketing
Content Strategy & Development