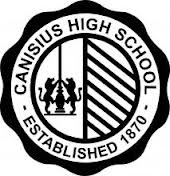 "It is a privilege to speak to the young people of Western New York and help inspire them toward promising future careers."

-- William Mattar
Personal Injury Attorney
William Mattar Law Offices
Buffalo, NY (PRWEB) March 19, 2013
Local car accident lawyer William Mattar, founder and president of the Law Offices of William Mattar, will be giving a speech to Canisius high school students on Tuesday, March 19th. As an active participant in his community, Mattar talks with high school, college and law school young adults about the importance of education and life experience. During these interactions, the students have the opportunity to ask questions about his own career path.
About William Mattar
Local injury attorney William Mattar has helped and worked with many local organizations in our community. As President of the Village Preservation Foundation, and past president of the Williamsville Business & Professional Association and Amherst Kiwanis Club, he is active and passionate about Western New York and its community involvement. In 1990, he founded William Mattar Law Offices. The firm focuses on auto accident across NY State, including the Buffalo, Rochester, Syracuse, Utica and Albany areas. The firm is well-known for 444-4444 phone number and catchy phrase, "Hurt in a car, call William Mattar." To learn more visit WilliamMattar.com.