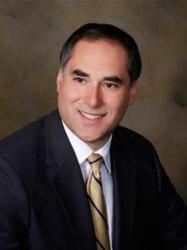 While you can't make all truck drivers heed this advice, taking these simple steps helps reduce your risk of an accident
Scranton, PA (PRWEB) March 19, 2013
Mid March saw winter weather across Pennsylvania and the Northeast, and many truck accidents over road conditions icy, wet and dry alike. In Connecticut an accident last week involving a tractor-trailer and at least two cars blocked traffic on I-84 westbound near Southbury according to WTNH. And an overturned tractor-trailer in Wyomissing, PA on Saturday, March 16 kept Route 222 closed for hours according to the Reading Eagle.
Brian J. Walsh, an attorney with DLP in Moosic, PA, says, "We've all seen aggressive driving by car and truck drivers alike, but due to the massive size differential, it is much more dangerous when a tractor-trailer is operated this way." Walsh is a partner with DLP who focuses his practice on truck accidents, product liability and medical malpractice, among others.
Attorney Walsh offers a few tips that drivers of small vehicles can follow to help avoid an accident with a tractor-trailer or other large vehicle.
o Be aware of the wide blind spots around and behind the truck and don't drive in them. Also called "no-zones," these blind spots are located at the rear of the truck, the side, and the connecting point between the truck and the trailer.
o Maintain safe driving distance. This is more important when following a tractor-trailer since there is a large blind spot behind the rig. Keep the small vehicle visible to the truck driver.
o Don't change lanes abruptly. Any sudden motion in a truck driver's periphery can set off a reaction by the driver that transfers to the truck, causing unpredictable movements of the large rig.
o Give the truck a wider berth uphill. When stopped behind a tractor-trailer on an incline, allow more space in case the driver is struggling to shift gears and the truck starts to drift backward.
o Avoid getting squeezed. At an intersection, be aware that tractor-trailer drivers can sometimes make wide turns. Allow the truck a wide berth to avoid getting caught in the driver's blind spot.
o Always drive defensively. Don't neglect other good habits of defensive driving, such as adjusting speed for conditions, using turn signals, and avoiding road rage. Don't drive while intoxicated or while extremely fatigued.
"While you can't make all truck drivers heed this advice, taking these simple steps helps reduce your risk of an accident," said Walsh.
And despite safe driving, sometimes accidents between do occur. If you have been injured in a truck accident, DLP can help determine liability and establish your case to obtain proper compensation. Walsh and his experienced team at DLP aggressively pursue recovery for you.
###
DLP is a full-service law firm whose Pennsylvania truck accident lawyers are committed to representing clients with compassion and dedication. With offices in Moosic, Kingston, Honesdale or Hazleton, DLP serves all of Northeast Pennsylvania. For a free consultation, call DLP toll free at (877) DLP-9700 or (877) 357-9700.