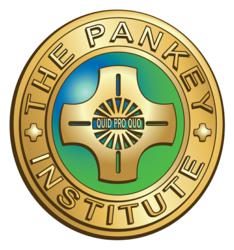 Our long-standing tradition of providing high quality, non-commercial advanced education while building supportive relationships will continue within Pankey Learning Groups.
Key Biscayne, FL (PRWEB) March 20, 2013
The L.D. Pankey Dental Foundation is proud to announce the creation of Pankey Learning Groups. Designed specifically with dentists and technicians in mind, Pankey Learning Groups help address the technical, behavioral, and financial habits necessary to build a successful practice and achieve a work/life balance and support other advanced education courses.
Pankey Learning Groups are unlike any other study club model on the market today as they offer independent or facilitated learning so members can select the model that fits their group's needs; provide support even after members return home from advanced education courses; support member growth and development as a dentist and a person by focusing on multiple aspects of building a successful practice and achieving a work/life balance; connect members with their local peer group or help build a group for enhanced learning; and offer new, challenging cases using cutting-edge technology.
"Whether you have attended many Pankey courses or you've yet to benefit from the Pankey experience, we are committed to meeting your learning needs through Pankey Learning Groups. If you are looking for a supportive peer group for education in between your formal courses, we can help you create that community. If you've been disappointed with other options on the market, we hope you will trust our more than 40-year reputation of educational excellence within dentistry and try Pankey Learning Groups," said Ms. Ricki Braswell, CAE, President and CEO of the L.D. Pankey Dental Foundation.
More information about Pankey Learning Groups can be found by calling 1.800.4PANKEY or online at http://pankey.org/masterfulchange/PLG%20Brochure.pdf.
About the L.D. Pankey Dental Foundation
Founded in 1970, the L.D. Pankey Dental Foundation is a nonprofit educational organization in Key Biscayne, Florida, dedicated to helping dental professionals master advanced technical skills, improve behavioral skills, and nurture a positive philosophy towards life and practice. It was the first institute of its kind and remains among the most prestigious in the world, attracting dentists from more than 40 nations. Over 21,000 dentists, dental laboratory technicians, and specialists have attended its courses and now serve millions of patients worldwide.
http://www.pankey.org