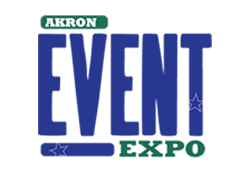 "We are pleased to support this wonderful event again. It's a great way to get our name out there and meet with not only meeting and event planners, but the suppliers as well," says Beth Leipold
Akron, OH (PRWEB) March 21, 2013
Evoplanning is excited to announce that they will be exhibiting at the Third Annual Akron Event Expo again this year. Not only is evoplanning attending and managing the online registrations for the event, but they are also an advertising sponsor.
"We are pleased to support this wonderful event again. It's a great way to get our name out there and meet with not only meeting and event planners, but suppliers as well," says Beth Leipold, owner of evoplanning. Last year's event proved to be worthwhile for the woman-owned business.
Exhibitors with venues, catering, entertainment, food and beverage, lighting and sound, destinations, are more are welcome to show off their specialties. Guests will represent not only the personal event planner, but also largely the meeting, corporate, and non-profit event planners.
This year's event will take place at the Holiday Inn Akron West, 4073 Medina Road in Akron, OH. Doors open at 10:30 am and close at 1:30 pm. Check out http://www.akroneventexpo.com for more details and pricing.