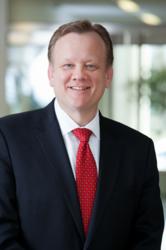 MORRISTOWN, NJ (PRWEB) March 19, 2013
Schindler Elevator Corporation announces the appointment of Mr. Greg Ergenbright as President for its US Operations, effective April 1, 2013.
Most recently Vice President for the East Area at Schindler, Ergenbright joined Schindler from Norment Security Group where he served as President/CEO. Prior to this position, Ergenbright worked for Otis Elevator for 15 years in positions of increasing responsibility leading to a Region General Manager position.
"Mr. Ergenbright's experience within the elevator business and his customer-driven focus will allow Schindler to build on our current successes and broaden our company's scope of business," says Schindler CEO Americas Jakob Zueger. "Under his leadership, we can look forward to continued success of Schindler's thriving presence in the United States."
Ergenbright earned his Master of Business Administration degree from Darden School of Business at University of Virginia and his Bachelor of Business Administration degree from Roanoke College.
About Schindler Elevator Corporation
Schindler Elevator Corporation is the US Company of the Switzerland-based Schindler Group, a leading global mobility provider with approximately 44,000 employees operating in more than 100 countries. Schindler supports sustainable urban development with safe, reliable and ecologically sound mobility solutions and its equipment moves one billion people every day all over the world. In 2011 and 2012, Schindler was named one of Forbes Magazine's 100 Most Innovative Companies, and two of the company's products received the 2011Architectural Products' Product Innovation Award. For additional information about Schindler Elevator Corporation, visit the company's Web site at http://www.us.schindler.com.
###