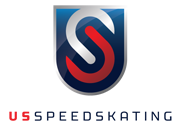 Kearns, UT (PRWEB) March 19, 2013
The US Speedskating Board of Directors appointed Mike Plant as interim President, it was announced today. Plant takes over the 14-person Board effective immediately. He is expected to be confirmed as President at the Spring Board meeting this May.
"This is a crucial time for US Speedskating and I hope to be able to help propel this great sport forward," said Plant. "My focus for the organization will be on building a support and service system for our elite level athletes, and working on developing our athlete pipeline. Another priority is to tackle our governance and management reform. These are the two key pillars I am going to zero in on immediately."
"This is a positive step for US Speedskating. We have certainly had our up's and down's over the last several months, but having someone with Mike's experience on board will go a long way to putting us back on the right track," said Mark Greenwald, Executive Director of US Speedskating. "Mike brings years of leadership experience and a proven track record of success and that is exactly what we need."
Plant, a former speedskater and member of the 1980 U.S. Olympic Team, is the Executive Vice President of Major League Baseball's Atlanta Braves. He finished his 10-year term on the U.S. Olympic Committee's Board of Directors. He has held his position with the Braves since November 2003 and oversees all business operations of the major league club and the minor-league clubs. Plant joined the Braves after having served as an executive vice president of Turner Sports since February 2002. Previously, he was president of the Goodwill Games and vice president of events for Turner Sports.
Prior to joining Turner Sports, Plant was president of Medalist Sports, a full-service sports marketing company he founded in 1988. Medalist Sports created and operated premier cycling events such as the Tour DuPont, Tour of China and the 1996 U.S. Olympic Team Trials. Plant was associate executive director of USA Cycling from 1986-88 and executive director of USA Canoe/Kayak from 1985-86.
Plant has been appointed to numerous committees of the USOC, U.S. Speedskating and USA Cycling. In January 1989, after serving two four-year terms as the U.S. Speedskating athlete representative on the USOC Athletes' Advisory Council, Plant was elected to a four-year term as AAC chairman. He served an eight-year term on the USOC board of directors and Executive Committee (1984-92) and was president of USA Cycling from 1995-2002.
ABOUT US SPEEDSKATING
US Speedskating is a non-profit organization recognized by the United States Olympic Committee and the International Skating Union as the governing body for the sport of speedskating in the United States. Its mission is to be one of the premier speedskating organizations in the world through excellence in leadership, development and performance. To date, US Speedskating has won 85 Olympic medals, making it the most successful winter sport in the U.S. In addition to its elite programs, US Speedskating is responsible for the grassroots development of speedskating.
###