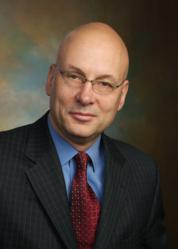 Newark, NJ (PRWEB) March 20, 2013
A recently passed law in New York City that is aimed at prohibiting discrimination against unemployed job seekers could instead hinder hiring and trigger an avalanche of nuisance suits, warns Joseph P. Paranac Jr., a shareholder in national law firm LeClairRyan's Newark office. Similar to a law that's already on New Jersey's books, the New York City statute has even more teeth and amounts to a "kind of Orwellian approach," he contends.
Slated to take effect on June 11, the new law (Int No. 814-A), which was passed by the New York City Council over Mayor Michael Bloomberg's veto, prohibits employers from running help wanted ads that specifically exclude unemployed workers. "New Jersey's law (N.J.S.A. 34:8B-1 et seq), which has been in effect since 2011, carries a similar restriction but there's an important difference: in New York, the law effectively makes unemployed job applicants a protected class of worker and gives aggrieved individuals the right to bring a lawsuit against the employer," the veteran labor and employment attorney explains. While both jurisdictions give the job seeker the option of complaining to a state agency that can investigate the situation and possibly pursue civil penalties, the New Jersey law does not allow individuals to bring a lawsuit.
"This distinction is critical," says Paranac, "as the New York City law is likely to trigger a tidal wave of lawsuits that could flood the legal system and scare off employers. But the potential problems go beyond the ads. Under the new law, employers in New York who are reviewing resumes are prohibited from even considering the employment status of an applicant. So conceivably, if an unemployed individual sends his resume to say, 10 companies and can't even get an interview, he or she could bring lawsuits against the companies, claiming discrimination based on employment status."
There are some exceptions, such as an applicant who lost a job because of theft, fraud or certain other activities. Another exception enables employers to restrict job applicants to individuals who currently work at the hiring company; in effect limiting the search to an in-house promotion. But that may also severely restrict the population of potential talent, and could crimp a company's ability to compete. So by and large, employers have to be cautious, counsels Paranac.
The problem, he says, is that rapid advances in social media, software and other technologies mean that someone who's been out of the labor force for an extended period of time may not have been able to keep his or her skills at a competitive level. "Many employers would like to assist the jobless, but they can't sacrifice their own company's competitive edge to do so," Paranac explains.
To cover themselves, Paranac suggests that employers document their hiring process, beginning with the resumes that are rejected. "Note your thought process," he advises. "Remember that if you place an applicant's resume in the 'reject' pile, your justification can't be based on their employment status. Then, if you do interview an unemployed applicant, you can't reject them just because they're currently out of work."
At the very least, the new law presents another hurdle for businesses, he adds.
"It probably won't send existing firms packing, but it may cause others to think twice about relocating to New York City or expanding operations there," Paranac says. "It's particularly unfortunate because this is likely to have the greatest impact on the very high-tech companies that have driven much of the city's previous job growth."
About LeClairRyan
LeClairRyan provides business counsel and client representation in corporate law and litigation. With offices in California, Connecticut, Massachusetts, Michigan, New Jersey, New York, Pennsylvania, Virginia and Washington, D.C., the firm has approximately 350 attorneys representing a wide variety of clients throughout the nation. For more information about LeClairRyan, visit http://www.leclairryan.com.
#####
Press Contacts: At Parness & Associates Public Relations, Marty Gitlin (631) 765-8519, mgitlin(at)parnesspr(dot)com or Bill Parness, (732) 290-0121, bparness(at)parnesspr(dot)com