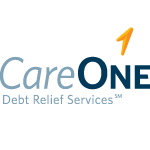 Study goes on to say that reasons vary significantly in different parts of the country.
Columbia, MD (PRWEB) March 21, 2013
CareOne Services, Inc., the largest provider of CareOne Debt Relief Services®, has released a new infographic from its on-going analysis of women in debt. The data reveals that 57% of women across the United States cite increased expenses and being behind on bill payments as the primary reasons for seeking debt relief. Other reasons discovered in the national analysis included medical expenses (10%), reduced work hours (9%), job loss (6%), a change in relationship status (4.5%) and poor credit (4%).
The data represents the second in a series of reports created by CareOne's Business Intelligence Group developed to better understand trends in debt levels across various demographics and regions.
"Our Business Intelligence Group leverages customer data to ensure we're on the cutting edge of delivering the right types of relief products and services consumers need to escape personal debt," says Jenny Realo, Chief Product Officer. "This important research clearly identifies the key drivers of debt and allows us to assist them in overcoming any obstacles to becoming debt free.
When examining the data even further, regional responses against national averages presented some significant changes. For example, women in the West cited job loss as a key reason for seeking debt relief at levels 21% higher than the national average.
Similarly, women in the South pointed to poor credit (9% higher than the national average), while women in the Midwest are most troubled by medical expenses (6% more than the national average) and women in the Northeast are seeking assistance as a result of delinquent child support (8% higher than the national average).
"These regional figures clearly articulate the various challenges our female customers face across the country," says Realo "And this is why we work so hard at CareOne to offer multiple, and more importantly, customized relief plans. No one solution is perfect for everybody, so we carefully and judiciously advise our customers on an individual basis and help craft the right mix of counseling, education and debt relief services to give them the best chance at getting out of debt and staying out."
For more information about the data presented in this release, contact scoblentz(at)CareOneCredit(dot)com.
CareOne providers represent the nation's largest brand of debt relief services with over 5 million people helped to date. CareOne founder, Bernie Dancel, and many CareOne employees know what being in debt is like, and more importantly, what it takes to get out. CareOne is revolutionizing the industry as the only provider offering a full range of debt relief options for consumers to select the most suitable solutions for their needs. CareOne is also proud to serve as an unbiased advocate for consumers, without any financial connection with creditors, unlike other providers who receive financial compensation from creditors and customers. Visit CareOne at http://www.CareOneCredit.com for more information about the company and services.