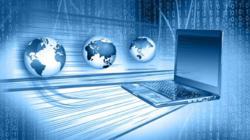 Hoboken, NJ (PRWEB) March 19, 2013
On April 18, 2013 at 9 a.m., Stevens Institute of Technology will host a videoconference featuring an international alliance of eminent scientists who will detail new broadband Internet capabilities that provide opportunities to enhance basic human services for millions in African countries.
The videoconference will focus on a significant expansion that is taking place in communications capability in West Africa for institutions providing education, health care delivery and other basic services. Dr. Victor Lawrence, Distinguished Research Professor, Department of Electrical and Computer Engineering at Stevens, is currently leading Internet development efforts in West Africa that are opening up these new opportunities. He is collaborating with Dr. Greg Cole, Principal Investigator of the Global Ring Network for Advanced Applications Development (GLORIAD), with significant support from the National Science Foundation and the participation of the African Union.
The videoconference – a "Global Lecture Hall (GLH)"TM event – will include participants from some of the Economic Community of West African States (ECOWAS) countries. In addition to Lawrence and Cole, the other participants are: Dr. Jerry Hultin, President of Polytechnic Institute of New York University; Dr. Thomas Mensah, a leader in the development of broadband Internet; Dr. Hans Herren, President of the Millennium Institute; Professor Tapio Varis, Acting President of Global University System (GUS); and Dr. Takeshi Utsumi, Founder of the Global Early Warning System (GEWS).
Stevens is facilitating the videoconference using Blackboard Collaborate to create virtual classrooms that expand possibilities for student communication. Wherever they are, students can communicate using Voice over IP (VoIP), text chat, webcam, virtual whiteboard, screen sharing and guided web tours. The web conferencing platform also allows for up to six simultaneous visual and voice speakers to foster real time collaboration on a global scale. The general public can also view and raise questions through the videoconference.
The public is invited to view this videoconference seminar upon registration. Contact Victor Lawrence at victor.lawrence(at)stevens(dot)edu for the URL of web site. Registration will start at 8:30 a.m. and conclude at 12:30 p.m. on April 18, 2013.
About Stevens Institute of Technology
Stevens Institute of Technology, The Innovation University®, is a premier, private research university situated in Hoboken, N.J. overlooking the Manhattan skyline. Founded in 1870, technological innovation has been the hallmark and legacy of Stevens' education and research programs for more than 140 years. Within the university's three schools and one college, more than 6,100 undergraduate and graduate students collaborate with more than 350 faculty members in an interdisciplinary, student-centric, entrepreneurial environment to advance the frontiers of science and leverage technology to confront global challenges. Stevens is home to three national research centers of excellence, as well as joint research programs focused on critical industries such as healthcare, energy, finance, defense and STEM education. The university is the fastest-rising college in the U.S. News & World Report ranking of the best national universities, and it is consistently ranked among the nation's elite for return on investment for students, career services programs, and mid-career salaries of alumni. Stevens is in the midst of a 10-year strategic plan, The Future. Ours to Create., designed to further extend the Stevens legacy to create a forward-looking and far-reaching institution with global impact.