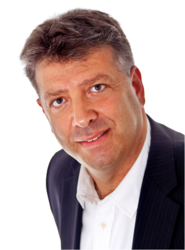 Bury,Lancashire (PRWEB UK) 21 March 2013
A study by Legal & General ahead of this week's official unemployment figures showed a marked difference in attitudes between age groups.
Adults aged between 45 and 54 were 10% less confident about their job security since last October and there was a 6% drop among the over-55s. The only increase was in the 18 to 24-year-old category, which was up by 4%.
Steve Allen head of Steve Allen Insurance, said: "Concerns about younger people being able to find employment is consistently making the news but for those who are already employed, it is the older workers who are most concerned about their continued job security. With an increasing number of older workers having to continue to work for longer than they had planned it is understandable to see them becoming increasingly worried about their future job security."
"Older workers who are still dependant on their earned salaries should seriously consider taking out income protection insurance. Many insurance companies charge higher premiums for older workers because they think they will find it more difficult to get re-employed. But we have access to insurers who not only have the cheapest premiums on the market, but also importantly do not charge a premium for older workers."
About Steve Allen Insurance
Steve Allen Insurance provides all types of insurance cover including critical illness insurance, Life Insurance, Accident and Unemployment insurance and income protection insurance. Steve Allen Insurance is a trading name of Carrington and Company which is authorised and regulated by the Financial Services Authority.
Find out more at http://www.stevealleninsurance.co.uk or call 0161 766 1927.