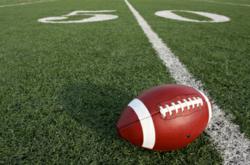 The NFL's biggest game can be the crown jewel in an already action-packed trip to the city.
New York, NY (PRWEB) March 26, 2013
For football fans the Super Bowl is one game that stands apart from all the rest. With less than a year remaining, residents of New York and New Jersey are getting ready to host American football's most prestigious sporting event. Super Bowl XLVIII will be held in East Rutherford, NJ at MetLife Stadium in the historic Meadowlands Sports Complex. This marks the first time in NFL history in which two US states will share the hosting duties of a Super Bowl.
"This is a great time for football fans to make travel preparations," says Barry Tenenbaum, of NYC Trip.com. "Creating travel itineraries, booking hotels, and getting event tickets well in advance, ensures that football fans can see and do everything they want while visiting New York City."
The upcoming Super Bowl is already breaking records. It is the first Super Bowl in NFL history that will be played outdoors in a cold climate. This means that various environmental factors will play into the outcome of the game. In addition to the climate, the stadium itself is a record breaking venue. With a 1.6 billion dollar price tag, the Met Life stadium is the most expensive football stadium ever constructed. It also features over 82,000 seats making it the largest NFL stadium in total seating.
New York City already boasts one of the world's foremost destinations for sightseeing. With so many iconic buildings, parks, neighborhoods, restaurants and museums, it's no wonder tourists flock to the city year after year to experience the magic of the Big Apple. When you add a championship sporting event into the mix, it only sweetens the deal. This is especially true for a football fan who would consider a Super Bowl vacation the trip of a lifetime.
"I can't think of a better event to plan a trip to New York City trip around than the Super Bowl," confesses Tenenbaum. "The NFL's biggest game can be the crown jewel in an already action-packed trip to the city."
When it comes to planning vacations in New York City, NYCTrip.com has the distinction of being the only major independent tour company in America to focus solely on New York City. Their NYC travel itineraries include some of the most historic and cultural destinations in addition to world class entertainment like Broadway shows and concert events. NYCTrip.com makes it easy for tourists to find great deals on hotels and events any time of year.
About NYCTrip.com
The New York City vacation package experts at NYCTrip.com have been providing tried and true travel advice since 1983. As the only major independent tour company devoted exclusively to NYC travel, NYCTrip.com prides itself on offering New York City Hotel Packages, Broadway Show Packages, Tours of New York City, NYC Restaurant Deals, and more. Price your ideal NYC vacation package through their easy-to-use NYC TripQuote online booking engine.