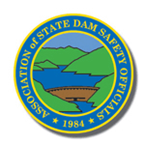 Washington, DC (PRWEB) March 19, 2013
In light of the "D" grade given to the nation's dams in the 2013 Report Card for America's Infrastructure, the Association of State Dam Safety Officials (ASDSO) called today for increased investment in dam infrastructure across the United States.
The Report Card, issued every four years by the American Society of Civil Engineers (ASCE), left the dam grade unchanged from 2009 and determined that the country needs to invest an estimated $54 billion* over the next five years in order to rehabilitate all of the dams that require rehabilitation. Of this amount, $21 billion is needed to repair the nation's high-hazard potential dams to bring them into a safe condition.
"We know the D grade is a fair assessment of the status of the nation's dam infrastructure, and we believe it represents an important wake-up call for state and federal officials, dam owners and people who live and work near dams," said Lori Spragens, executive director of ASDSO. "Dams are integral to our nation's infrastructure and we all have a role to play in creating a future where all dams are safe. By investing today, we will save lives and property tomorrow."
ASDSO works with dam owners and state and federal lawmakers to create strong dam safety programs nationwide and educates the general public living near the more than 85,000 dams in the United States. In the last four years, the number of high-hazard potential dams has risen to include more than 11,300 state-regulated dams. This means that more and more people are moving in below these dams and, should these dams fail, there is the possibility of the loss of human life. Over the past six years, for every deficient, high-hazard potential dam repaired, nearly two more were declared deficient.
The average dam in the United States is just over 51 years old. While, the age of a dam is not necessarily a direct indicator of its condition, it represents an indirect indicator in that old dams were not built to the standards of today. Some older dams are considered in poor condition for this reason alone; others may have been inadequately maintained as well.
All Americans benefit from dams and need to understand the risks associated with potential incidents and failures. Dams provide drinking water, hydroelectric or water power, flood control, irrigation, recreation and many other benefits to people and local economies. But they can cause extreme devastation and possibly loss of life should they fail. ASDSO supports federal legislation that would provide funds to be cost-shared at 65 percent federal to 35 percent state and local funding for non-federal publicly owned dams. The legislation would provide funds to states based on the number of high-hazard dams in each of the participating states.
*Note to editors: The Report Card inadvertently misstates the total amount of needed investment at $80 billion, but all parties agree that the correct estimate is $54 billion.
The Association of State Dam Safety Officials (ASDSO) is a national, non-profit organization founded in 1984 and dedicated to improving dam safety through research, education and communication. Web: http://www.damsafety.org