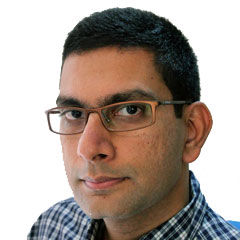 Innovation management involves an end-to-end process of idea submission, evaluation, vetting, implementation, and analysis.
Boston, MA (PRWEB) March 20, 2013
Innovation management technology platforms are proliferating as enterprises consider ideation and innovation projects as some of the most promising social applications, according to research released this week by independent analyst firm, The Real Story Group.
The Real Story Group's A Buyer's Guide to Innovation Management Software identifies critical business use cases and feature sets, and reviews the key vendors.
A wide range of organizations is increasingly tapping the knowledge and ideas of their employees, customers, and even broader public networks. "Some of the most successful case studies for social computing revolve around dedicated innovation management initiatives," notes RSG Founder Tony Byrne.
Nevertheless, many enterprises discover that their incumbent collaboration and social software may not include innovation-oriented applications. "General-purpose social tools may suffice for simpler services like enterprise Q & A, but that's only the tip of the innovation iceberg," notes RSG Analyst and report author, Kashyap Kompella. "Innovation management involves an end-to-end process of idea submission, evaluation, vetting, implementation, and analysis."
RSG's research reveals a crowded innovation management technology marketplace with a diverse set of solutions. Innovation management vendors vary in use cases supported, technology architectures, and geographic coverage.
Innovation management technology is not a panacea. "Despite some vendors' marketing pitches, these tools won't transform your enterprise into an innovation powerhouse overnight," cautions Kompella.
RSG's advisory briefing contains detailed descriptions of the underlying services provided by innovation tools, key use cases, vendor selection criteria, and reviews of the major vendors. The briefing is available to RSG research subscribers and for individual purchase.
About The Real Story Group
The Real Story Group, established in 2001, is a buyer's advocate for enterprises looking to invest in content technologies. We provide research and advisory services to support end users through content technology selection and implementation. We publish independent vendor evaluations that help IT executives sort out suitable technology choices to fit their particular scenarios. Our research is known for its technical depth, readability, and absolute neutrality.