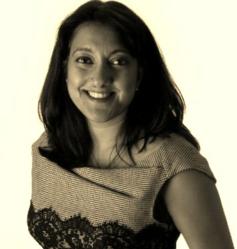 Washington, DC (PRWEB) March 19, 2013
Clinovations is proud to announce that Anita Samarth, President and Co-Founder, has been selected by the Washington Business Journals as one of the top 25 Minority Business Leaders of 2013. The program recognizes the achievements of the Greater Washington region's top minority business owners and leaders. Winners are recognized for their entrepreneurial drive, creativity, and success.
Under Samarth's leadership, Clinovations has grown into a leading healthcare consulting firm, offering strategic, clinical, and health IT advisory and management services. As the leader of Clinovations' Public Sector activities, Samarth's experience has helped grow the firm's portfolio to include a number of federal clients and strategic partnerships serving multiple offices and agencies within the Department of Health and Human Services (HHS), National Institute of Standards and Technology (NIST), as well as hospitals and health systems. She has been providing expertise to efforts within the government, physician practices, and both local and national hospitals to drive effective implementation of regulations, policy, and programs around effective use of health IT to improve the quality, safety, and efficiency of care.
"I am extremely honored to be recognized as a Top Minority Executive amongst such a prestigious group of the area's leaders and entrepreneurs," Samarth says. "My success is due in part to the wonderful team in place at Clinovations. With their support and hard work, we are able to deliver innovative solutions to our clients and align policy-making with the delivery of effective healthcare. I am especially appreciative of the opportunity to grow and develop an organization that has the ability to have an integral part of improving healthcare across the nation."
Samarth will be honored at a luncheon hosted by the Washington Business Journal on March 21st and profiled in a special supplement of the March 22, 2013 edition of the publication.
About Clinovations
Clinovations is a leading healthcare consulting firm offering strategic, clinical, and health IT advisory and management consulting services with the goal of creating innovative solutions to improve the efficiency, effectiveness, and quality of healthcare for patients. We guide and support our clients in understanding the implications of quality measurement and health IT policy and regulations. We provide strategic input into the policy development process, and continue to work towards improved integration and access to data to deliver quality care for patients. Our perspective brings policy into practice and practice into policy. We are dedicated to helping lead organizations in achieving their financial, operational, and clinical objectives.