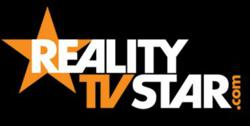 I wanted to create a place that would give everyone an opportunity to participate in the Hollywood process.
Los Angeles, CA (PRWEB) March 20, 2013
John Ratzenberger is best known for his role of Cliff Clavin on Cheers and for playing a voice in every Pixar film. But it was the five seasons he spent with the Travel Channel as host and producer of Made in America that inspired his newest endeavor RealityTVStar.com.
"Made in America introduced me to thousands of interesting people who had incredible stories. Even now, wherever I am in the country, I'm always stopped by a fan with a show idea. No matter how good it might be, someone from small-town America has a slim chance of being able to pitch it to networks. I wanted to create a place that would give everyone an opportunity to participate in the Hollywood process", says Ratzenberger.
Together with partners Shaun O'Hollaren and Jeffrey Solomon, Ratzenberger will launch RealityTVStar.com this month. Members can upload "slice of life" videos to be considered to star in their own reality show; submit to current casting calls for major network reality and competition programs; or submit their home video clips to be used in various TV shows with compensation paid if used on TV.
"Finding reality TV stars is difficult and once you find them its hard to gauge audience reaction. We built RealityTVStar.com to give people from all walks of life convenient access to producers. It also provides decision makers efficient access to potential talent nationwide", explains co-founder and president Jeffrey Solomon.
"We share the genuine belief that reality TV can change people's lives and we're committed to making that possible. We'll be posting every reel online and asking the public to vote on their favorites. We'll develop and pitch the best shows to the appropriate networks and take them through production if the show is picked up", adds Solomon.
Producers at RealityTVStars.com advise participants to make their "slice of life" video about the characters involved more than the place or theme. "The most successful shows are always about the people – their culture, personalities, jobs, families, hobbies – it's what's unique about them that resonate with viewers."
The number of reality shows has jumped from approximately 4 in 2000 to 320 in 2011. More than 50% of network broadcasting is within the reality TV genre.
Every day people wonder how to get on reality TV. RealityTVstar.com is the solution. To participate in RealityTVStar.com, members pay a subscription rate ranging from $5 a month for 12 months, $9 a month for 6 months or $15 a month for three months. The site will go live on Monday, March 18th.
About Reality TV Star
RealityTVStar.com is an online, community-driven production company that utilizes online technology to improve the process of developing, casting and producing reality TV shows.