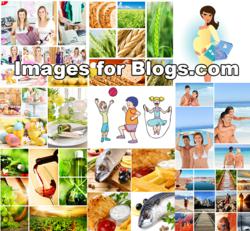 "A picture is worth a thousand words", and this is especially true for blog posts.
New York, New York (PRWEB) March 21, 2013
Top photographers and illustrators license their best images and illustrations, providing a wide range of topics and styles. Bloggers will find images to cover every topic, such as lifestyle, fashion, family, politics, health, economy, everyday-life, technical, and design.
The design and style range is spectacular, from the polished images to black-and-white art, illustrations with elegant lines or grunge and retro, people images, nature, macro or landscape, animals, food, healthy lifestyle and much more. The whole world with all its beauty and glory is in place, and one can spend hours just looking at the images and illustrations.
"A picture is worth a thousand words", and this is especially true for blog posts. Studies have shown that using images in a blog makes it easier to read, and it creates more visitors and followers. Professional images can help the design of your blog, and by licensing them from Images from Blogs the images are also legal.
Images for Blogs started up to help bloggers find professional quality images for every blog topic. Bloggers will find both variation and low prices at Images for Blogs; with over 3,400,000 images and illustrations, and the budget price of $1.95 for a blog image, or Image Deals that cuts the price even more. New photos are added at a daily basis, from all over the world, providing a fresh image base.
The royalty free image license grants a customer permission to use the photos unlimited both online and offline, not only in blogs. The only restriction is that the customer cannot resell the file or use it as main element in a product for resell and more than 100 units. The blog images can also be used in apps and logos, but they be cannot mass-produce on to calendars, background images, t-shirts or the like.
The files are provided through the image bank YAY Images' API-solution. YAY also provide Images for Blogs with a secure payment and download of photos. For more information, visit YAY Images stock images.