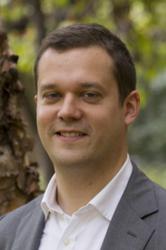 Washington, DC (PRWEB) March 19, 2013
What: This Friday, on World Water Day, join us for a breakfast event with The Nature Conservancy's new Managing Director of Global Freshwater, Giulio Boccaletti, for an over-the-horizon look at the challenges and opportunities to secure water for both nature and people against the backdrop of climate change and a global population expected to reach 9 billion by 2050. Mr. Boccaletti is charged with reframing The Nature Conservancy's approach to global water conservation throughout the U.S. and in 35 countries where we work.
Who: Mr. Boccaletti joins The Nature Conservancy from McKinsey and Company, where he founded the firm's Global Water Resource initiative and was one of the leaders of its Sustainability and Resource Productivity Practice. Prior to joining McKinsey, he was a physical oceanographer at the Massachusetts Institute of Technology, where he specialized in geophysical fluid dynamics and climate science. Mr. Boccaletti holds a master's degree in theoretical physics from the University of Bologna, Italy, and master's and PhD in Atmospheric and Oceanic Sciences from Princeton University, where he was a NASA Earth Systems Science Fellow.
When: Friday, March 22, 2013 at 9:00 a.m. Continental breakfast will be served.
Where: The Zenger Room at the National Press Club, Washington, DC.
Please note: Please confirm your attendance to Adam Bloom, abloom(at)tnc(dot)org.