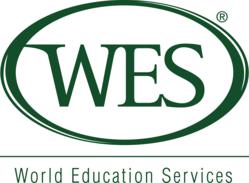 We developed this guide to help streamline the recognition of international academic credentials so that newcomers have greater access to education or employment opportunities in Canada. - Mariam Assefa, executive director of World Education Services
New York, NY (PRWEB) March 20, 2013
Citizenship and Immigration Canada (CIC) has awarded World Education Services Canada(WES Canada) an International Qualifications Network (IQN) Award for Best Practices in Educational Credentials for WES' publication Best Practices: Strategies and Processes to Obtain Authentic International Educational Credentials.
"We are incredibly proud of this honor and grateful to Canada Citizenship and Immigration Canada for recognizing the work of WES Canada. One of the most serious challenges that skilled immigrants face when they move to North America is a lack of recognition of their academic credentials." said Mariam Assefa, executive director of World Education Services. "We developed this guide to help streamline the recognition of international academic credentials so that newcomers have greater access to education or employment opportunities in Canada" she continued.
The Guide was developed by a team comprised of WES staff and representatives from occupational regulatory bodies in Ontario. It provides recommendations on how to obtain authentic documents; suggests documentation requirements criteria; provides definitions to frequently used terms in documentation practices and suggests alternatives to situations where required documents are not available. It is available at: http://www.wes.org/ca/bestpractices
About WES: Founded in 1974, World Education Services, Inc. is the largest non-profit credential evaluation service in the U.S. and Canada and a leading provider of research regarding student mobility, international enrollment management, and transnational education. WES is dedicated to helping people with international education achieve their education and professional goals by evaluating and advocating for the recognition of international education qualifications.