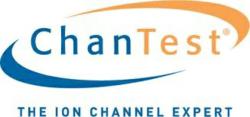 Cleveland, OH (PRWEB) March 19, 2013
Cardiovascular (CV) toxicity is a leading contributor to drug withdrawal and late-stage attrition in the drug discovery process. There is an urgent need for novel in vitro assays that enable earlier and broader testing for CV activity.
ChanTest has developed a new assay using ACEA Bioscience's xCELLigence system to measure contractility and cardiotoxicity. On Wednesday, March 20th at 1:00 p.m. EST, ChanTest will host "Get with the Beat! A New In Vitro Assay for Cardiotox and Contractility in Human Cells", a complimentary webinar to explain the importance and advantages of this new assay.
Click here to register
Andrew Bruening-Wright, PhD, Principal Scientist at ChanTest, will provide a comprehensive overview on the evaluation of contractile activity of stem cell-derived human cardiomyocytes using impedance analysis and Dr. Dinah Misner, from Genentech, a board-certified toxicologist, will discuss her group's experience with this new xCELLigence Cardio assay.
Wednesday, March 20, 2013
Get with the Beat! A New In Vitro Assay for Cardiotox and Contractility in Human Cells
1:00 p.m. EST
Register here
FURTHER INFORMATION
ChanTest
14656 New Parkway
Cleveland, Ohio 44128
1-877-828-1777 Toll Free
1-216-332-1665 Tel
1-216-332-1706 Fax
info(at)chantest(dot)com
Contact for Media Inquiries:
Chris Mathes, Ph.D., M.B.A.
Chief Commercial Officer
cmathes(at)chantest(dot)com
http://www.chantest.com
About ChanTest® – The Ion Channel Expert
ChanTest's mission is to serve the drug discovery and development needs of customers worldwide with high-value solutions for ion channel and GPCR biology. Since its inception in 1998, the CRO has tested compounds for more than 500 global pharmaceutical and biotechnology companies, and partners with them to speed the drug development process for the release of better, safer drugs.
ChanTest offers integrated ion channel and GPCR services (GLP and non-GLP) and reagents; the company's library of validated ion channel cell lines and nonclinical cardiac risk assessment service portfolio is the most comprehensive commercially available today.
Because of ChanTest's seminal role in the nonclinical cardiac safety field, along with the company's uncompromising commitment to quality, ChanTest has been named the "most trusted and most used fee-for-service provider" for ion channel screening in an independent survey for the past several years. ChanTest is based in Cleveland, Ohio.
Visit http://www.chantest.com to learn more about what we do.